Biggest slate to date also includes Planetarium, Money's Money and Overdrive.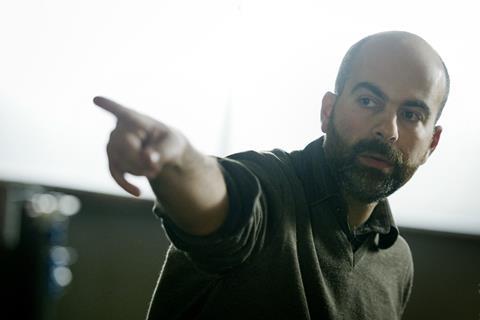 Kinology will launch sales on French director Marc Fitoussi's coming-of-age tale Trainee Day at the American Film Market (AFM) (Nov 4-11), in what could be one of the busiest markets yet for Gregory Melin's Paris-based sales company.
Rising actress Jeanne Jestin, who first hit the big screen in Asghar Farhadi's The Past, plays a teenager who discovers another side to her mother when she takes work experience at her backstabbing office.
Belgian actress Emilie Desquenne, who appeared in Fitoussi's first feature La Vie d'Artiste, is the mother. Other cast members include director Xavier Beauvois and Sabrina Ouazani.
Fitoussi's past credits include Copacabana and the Madame Bovary-inspired Folies Bergere, both starring Isabelle Huppert.
Paris-based Kinology will be at the AFM with one its biggest slates to date.
It will also reveal first footage on a number of upcoming films including Rebecca Zlotowski's 1930s-set thriller Planetarium, starring Natalie Portman, Lily Rose Depp and Emmanuel Salinger.
Taking inspiration from the films of Hitchcock, Kinology describes it as being set "in the intimate grey area between the world of cinema and the world of spiritualism", with a mood combining Vertigo and Rebecca.
Zlotowski wrote the screenplay with writer and director Robin Campillo, whose credits include They Came Back, which was the model for French hit TV series The Returned (Les Revenants).
The company will also show first footage for Gela babluani's thriller Money's Money starring the director, Vincent Rottiers, and Benoit Magimel.
It will also unveil a demo reel for Antonio Negret's action picture Overdrive, produced by Pierre Morel and set on the streets of Marseille and the French Riviera.
Kinology confirmed the recently announced key cast of Scott Eastwood, Freddie Thorp and Ana De Anas, with principal photography due to start on Nov 30.