TrustNordisk sells Mads Matthiesen's fashion drama to four more territories.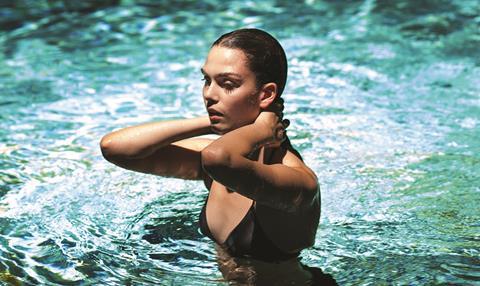 German distribution outfit Koch Films has picked up rights to Mads Matthiesen's fashion drama The Model for Germany, Austria, Switzerland and Italy.
The Paris-set feature follows a young Danish model who becomes dangerously obsessed with a photographer.
The deal was negotiated at EFM between Moritz Peters, director of acquisitions and TV sales at Koch Films and Susan Wendt, head of sales at TrustNordisk.
The film stars Deadpool's Ed Skrein and fashion model Maria Palm in her film debut.
The Model previously scored EFM deals for Latin America (California Filmes), China (HGC Entertainment), Russia CIS (Voxell Media), Hungary (Vertigo Media), Turkey (Ozen Film), Estonia (Estin Film), Lithuania (Incognito Film), Former Yugoslavia (2i Film d.o.o.), France (AB Groupe), Poland (Kino Swiat), Korea (Scene & Sound), Bulgaria (Pro Films) and Middle East (Gulf Film).
Peters said: "We are surprised that this very interesting subject hasn't been the focus point of more films in the recent years, Maria Palm is incredibly talented and Ed Skrein is a star on the rise, especially after his immense success with the recent blockbuster hit Deadpool. And of course we are also happy to continue our long lasting relationship with our friends at TrustNordisk."