Japanese actor Koji Yakusho and Chinese actress Zhang Jingchu will head the cast of Chinese-language action drama Wings Over Everest, which is gearing up to shoot in China, Canada and Nepal.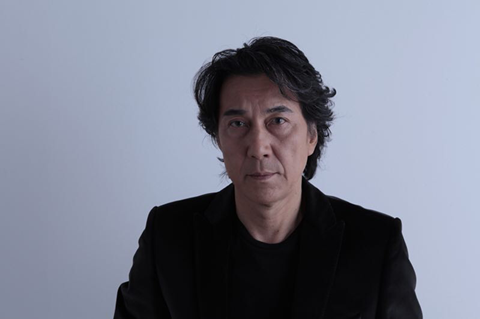 Executive produced by Terence Chang, the film is written and will be directed by Yu Fei, a former vice president of Paris-based gaming giant Gameloft, who is also an experienced explorer, diver and mountain climber.
Scheduled to start shooting in January 2018 – first in Beijing, then the mountains of British Columbia and the Himalayas – the film tells the story of a Chinese climber (Zhang) who discovers that the recovery mission she has signed up for is run by murderous arms dealers who are putting her team at risk. Yakusho will play the team's captain.
"The film is a crime thriller set amid the snows of Everest," said Chang, whose recent credits include The Adventurers and End Of Summer. "Yu Fei will use his unique poetic vision to tell this suspenseful story, with love rising above all disasters as the central theme running through it."
Yu Fei's Beijing-based outfit Mirage will produce with Vancouver-based Massey Productions on board as co-producer. China Film Group is the main investor, along with mainland Chinese companies such as Huace Media.
Yakusho is known to international audiences for films including Shall We Dance and 13 Assassins and also recently starred in The Third Murder and Oh Lucy! Chang will present him with the Cinema Legend Award at Singapore's Silver Screen Awards on Saturday night (Dec 2).
Zhang has credits including Peacock and Aftershock. The film's cast also includes Taiwanese actor Lin Po-hung, who won best supporting actor at last year's Golden Horse Awards for At Café 6.
Chang has assembled an impressive team with experience of shooting in difficult locations, including New Zealand mountaineer, safety specialist and high-altitude DoP Mark Whetu.
The crew also includes production manager Mark Voyce, who has worked in remote locations on films such as The Bourne Legacy; DoP Danny Nowak (Passchendaele), production designer Park Il-hyun (Himalaya) and stunt coordinators Han Guahua (The Foreigner) and Dan Redfold (The Revenant). Canadian VFX studio The Embassy (District 9, Iron Man) is working on the visual effects.