EXCLUSIVE: Two years after it first debuted, Oscar-nominated Kon-Tiki will finally be seen by UK cinemagoers.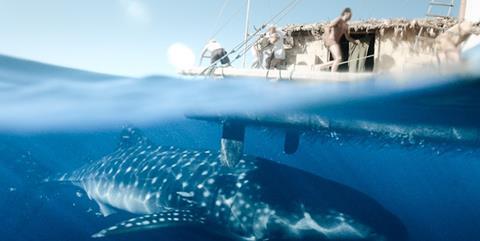 Soda Pictures has acquired the UK-Eire rights to Kon-Tiki from the Weinstein Company.
The film will be released in the UK on December 19, with a special presentation at the Curzon Mayfair cinema in London.
Based on a true story, the historical drama centres on the 1947 expedition by Norwegian adventurer Thor Heyerdahl who travelled on a raft across the Pacific Ocean to prove that Polynesians had South American roots.
The film was shot in both English and Norwegian and went on to be a major box office success in Norway, critically acclaimed around the world and nominated for an Oscar, Golden Globe and European Film Award.
It won four Norwegian Academy Awards including the People's Choice Award for the two directors, Joachim Rønning and Espen Sandberg. It was produced by Jeremy Thomas and Aage Aaberge.
The UK deal was negotiated by Soda Pictures managing director Eve Gabereau and TWC's Jamie Schwartz.
Gabereau said: "We are happy to bring the film to UK audiences and give it the screen space and time that it deserves.
"It's such an intriguing story told on a daunting scale that draws you in to the peril, persistence and magnitude of the voyage - and the man behind it."
Kon-Tiki producer Thomas added he is "thrilled that UK audiences will be able to see the much-loved Kon-Tiki expedition through a great movie that was nominated for an Oscar, and Soda will give the film good exposure in the UK."
Thomas previously collaborated with Soda on Jim Jarmusch's Cannes title, Only Lovers Left Alive.
Kon-Tiki received its world premiere at the Norwegian International Film Festival in August 2012 before going on a festival run that included Toronto, Berlin and London.