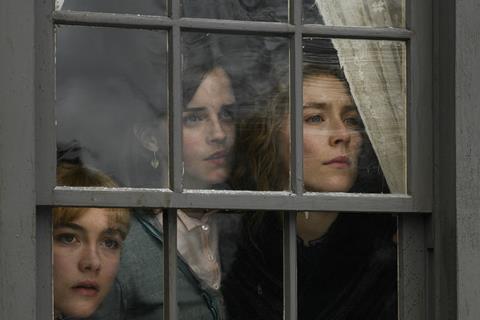 With the spread of the COVID-19 coronavirus, South Korean box office for the month of February recorded its lowest numbers since 2005.
According to the Korean Film Council (KOFIC), this February's total of 7.37 million admissions was down 66.9% compared to the same month last year.
Local films accounted for 67% of admissions, which were down 71.3% year-on-year to 4.94 million tickets sold. Foreign film admissions declined by 51.9% year-on-year to 2.42 million.
Looking back at weekend figures since 2008, KOFIC noted that the weekend of February 28-March 1 of this year, which had 245,383 admissions, was the lowest on record.
"COVID-19 has hit cinemas with great damage that cannot be compared to the times when the novel influenza or MERS hit," stated KOFIC.
The government body also noted that the novel influenza pandemic in 2009 didn't seem to have a direct effect on cinema-going numbers immediately after the disease claimed its first death. MERS in 2015 saw a plummet in admissions the day after the disease's first death, which lasted nine days but "that was all".
The COVID-19 virus has had a greater, longer-lasting effect since February 1, the day after a CJ CGV cinema in Seoul had to close temporarily due to a visit from the fifth person to be diagnosed with the virus. The government has been issuing warnings to refrain from activities outside the house and mass gatherings.
KOFIC also noted that Monday, March 9 saw a low of 51,575 admissions, the worst daily record since 2005.
February box office was led by political comedy Honest Candidate, distributed by NEW, with 1.42 million admissions, followed by Ha Jung-woo-starring thriller The Closet, distributed by CJ ENM to the tune of 1.26 million admissions.
In third place, Showbox's political thriller The Man Standing Next took more than 874,000 admissions in February (with an accumulated 4.75 million admissions after opening January 22).
Greta Gerwig's Little Women, distributed by Sony Pictures Releasing International, took more than 762,000 admissions last month. Comic action film The Hitman: Agent Jun, distributed by Lotte Cultureworks, rounded out the top five with 531,000 admissions (and an accumulated 2.4 million admissions).