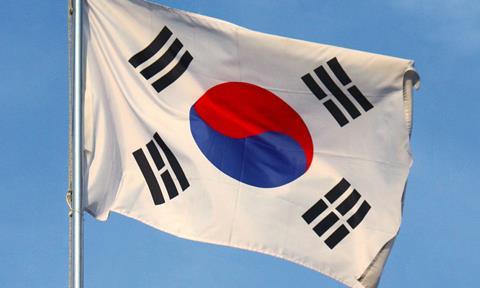 South Korea's government has announced a package of measures to alleviate the impact of the Covid-19 pandemic on the local film industry. But the industry says it's not enough.
Deputy prime minister and minister of economy and finance Hong Nam-ki yesterday (April 1) said the government would issue a retroactive film development fund tax cut going back to February. The tax cut refers to a 3% levy on tickets that exhibitors, excluding arthouse specialty cinemas, pay into a fund to support the local film industry.
Hong also said the government would give marketing support to 20 films whose theatrical releases were postponed or cancelled because of the Covid-19 coronavirus and that it would provide vocational training benefits to 400 temporarily out-of-work film industry people.
In late March, the Coalition for Covid-19 Measures for the Film Industry – a new organisation put together by the Producers' Guild of Korea (PGK) with the Directors' Guild of Korea (DGK) and other groups – published an open letter to the government asking for emergency measures for an industry hit hard by the coronavirus outbreak and quarantine, self-isolation and social-distancing measures. Other groups in the Coalition represent marketers, exhibitors, importers and the federation of movie workers, as well as companies including CJ CGV, Lotte Cinema, Megabox and NEW.
Producer Choi Jeonghwa, the spokesperson for the Coalition, told Screendaily: "We appreciate the government giving us an answer, but there's no substance to it. We have companies that say they will have to close down right away. CJ CGV has closed 30% of its cinemas, and there are similar things happening elsewhere. Cinema returns account for almost all of a Korean film's profits, and we need productions and releases to take place for connected industries to also keep going."
South Korean productions depend on theatrical releases for about 80% of their profits. Meanwhile, as the Coalition points out, productions have been shut down and box office has been recording new lows with just 158,000 admissions reported for the last weekend of March, in comparison to 1,835,000 in the same weekend last year,
"Overall, companies have had no profits for about a month and a half now, but they have basic fixed costs. Most don't have facilities that can be put up for collateral like other types of businesses, and because we deal in creative activities, banks are uneasy about giving financial support. This is why we asked for urgent, concrete support measures from the government," he added.
Today, the Coalition released a statement warning of the "collapse of the film industry" saying the government is "just taking the temperature of a critical patient that needs cardiopulmonary resuscitation".
The statement calls for the government to designate the film industry as a special category of business for support, to make it possible for theatres to have easier access to financial support, and to exempt theatres from film development fund taxes (i.e. total exemption rather than the partial tax cuts implied by Hong's announcement) until the end of the year.
In addition, the statement calls for the government to switch the designation for the film development fund so that it can be used as emergency support funds for the film industry, to actively consider supporting payroll costs, so that companies can maintain basic employment, find ways to support film industry workers based on minimum wage standards, and to increase investment through South Korea's 'Fund of Funds', a government-backed venture capital initiative. Of the last item, the statement said: "This is a request for investment, not aid."