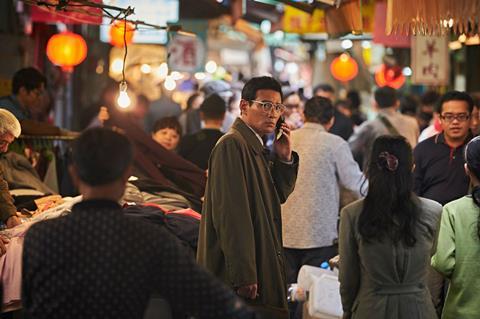 The Korean Film Council (KOFIC) has announced that South Korean film sales at this year's Cannes Marche hit a record high of $10.3m.
The total is a 47% increase on the combined $7m of sales achieved by Korean films at Cannes 2017, the previous record holder.
According to the governmental agency, the record-breaking figure was achieved by the end of June through a total of 292 deals.
KOFIC, which supports Korean companies at markets including Cannes, Berlin and Hong Kong Filmart, put together the data from eight sales companies that attended the market including CJ E&M, Finecut and NEW.
Films that led the sales include Cannes Midnight Screenings title The Spy Gone North, crime drama The Drug King, period creature film Monstrum, "comfort women" trial drama Herstory, and Believer – the Korean remake of Johnnie To's Drug War.
KOFIC noted the pre-sales of multiple films were "even more significant" in a year when "market buyers on the ground were felt to have greatly decreased". It added that global platforms like Netflix continue to boost global sales while solid box office performance has resulted in growth for sales to Asian territories.
South Korean film sales from Cannes 2014-2018:
2018
292 deals, $10.3m, Top sellers: The Spy Gone North, The Drug King, Monstrum
2017
270 deals, $7.03m, The Battleship Island, The Villainess
2016
223 deals, $6.88m, Train To Busan, The Handmaiden
2015
164 deals, $4.5m, Veteran
2014
214 deals, $4.39m, Gangnam Blues
*Source: KOFIC