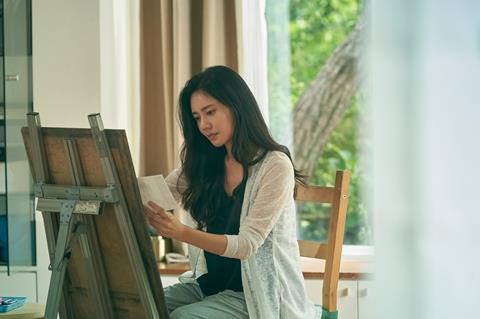 South Korean sales company Finecut has picked up international sales rights to a trio of new films ahead of Hong Kong Filmart comprising Choo Ja-hyun-starrer While You Were Sleeping, North Korean defector drama A Tour Guide and black comedy The Nature Man.
Mystery drama While You Were Sleeping, directed by the award-winning Chang Youn-hyun (Hwang Jin-yi, The Contact), stars Choo from Netflix's Little Women and Chinese action film The Game Changer, and Lee Mu-saeng from Netflix's The Silent Sea.
Choo plays a woman who has lost most of her memories from the past two years after an accident. After her novelist husband dies on a trip, she retraces his steps and is shocked to discover unknown aspects of his life, which might also help regain her memory. Produced by Logline Studio, the film is set for release later this year.
First-time feature director Kwak Eunmi's A Tour Guide stars Lee Sul (The Cursed: Dead Man's Prey) as a North Korean defector in her 20s who makes use of the Chinese that she had picked up while living in China to obtains her tour guide-interpreter's license in South Korea. She soon faces challenges as she loses touch with her brother and the number of Chinese tourists decreases due to political tension between South Korea and China.
The cast also includes Oh Gyeong-hwa (Miracle) and Park Se-hyun (The Anchor). Produced by the Korean Academy of Film Arts (KAFA) with the backing of the Korean Film Council (KOFIC), the film is set to receive its world premiere at the upcoming Florence Korean Film Fest (March 30-April 7).
The Nature Man is the latest from director Noh Young-seok, whose Intruders and Daytime Drinking both screened at Toronto. Starring newcomers Byun Jae-sin and Jung Yong-hoon, the film follows two ghost-seeking YouTubers who visit a strange man that lives alone deep in the forest and run into difficulties escaping him. Produced by STONEwork, the film is complete.