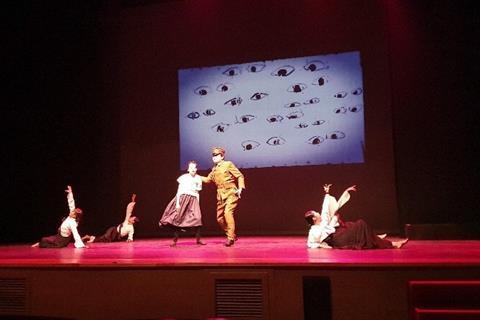 South Korea's More In Group has brought a pair of new film projects to the Asian Film Market this year: 'comfort woman' drama Chima:embrace and sci-fi action drama Black Sword.
Directed by Seunghoon Chae, historical drama Chima:embrace is based on a Korean stage play. It's the story of SunE, a former 'comfort woman' (a term for women used as sex slaves during Japanese colonial rule) who has endured a harsh life, and the man who loves her.
Produced by TJ Chung, the film adaptation is currently in pre-production. Zero Start Entertainment in China is co-producing.
More In Group is also co-producing Black Sword with Zero Start Entertainment. The film is being written by Do-yon Kim and is about an illegal online gambling site with a VR sword fight competition, which a young woman enters in hopes of being able to pay off her brother's debt.