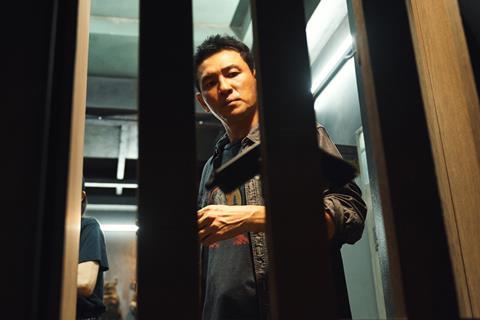 South Korea's Plus M is launching sales on action comedy Cross (working title), starring Hwang Jung-min of Netflix's Narco-Saints, and noir drama Hwa-ran (working title) at the American Film Market (AFM).
Both upcoming films are from first-time feature directors and produced by Sanai Pictures, the Seoul-based company behind Cannes titles such as Lee Jung-jae's Hunt and Yoon Jong-bin's The Spy Gone North as well as the local box office hit A Violent Prosecutor, which took more than 9.7 million admissions and $54.5m in 2016.
Directed by Lee Myeong-hoon, Cross stars Hwang as a former special forces officer who has become a hard-working househusband, hiding his past from his violent crimes detective wife, played by Yum Jung-ah (Alienoid). Following the appearance of a mysterious woman, played by Jeon Hye-jin (Hunt), his wife assumes he is having an affair and goes after him.
Director Kim Chang-hoon's Hwa-ran stars Hong Xa-bin (Escape), Song Joong-ki (TV's Vincenzo) and Kim Hyoung-seo. It revolves around a teenage boy, whose only wish is to escape his violent hometown and live a peaceful life with his mother, but is drawn into the world of a local thug after accepting help from him.
Both films are in production and due for release in the second half of 2023.
At AFM, Plus M is also selling Bogota: City Of The Lost, starring Song, and thriller Don't Buy The Seller. Both are in post-production.