Thykier's Peapie to merge into new company Archery Pictures.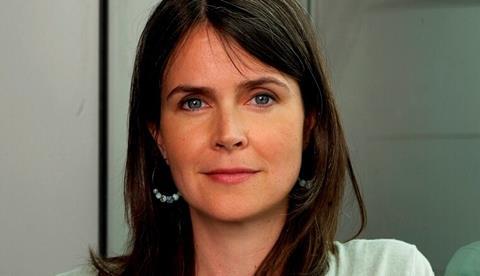 Former Scott Free London head Liza Marshall has joined forces with Kris Thykier in new film and TV production company, Archery Pictures.
Marshall who recently stepped down from her role as head of Scott Free London will become joint managing director of the new company with Thykier, who will shutter his company PeaPie Films, and move his staff and slate across to the new outfit.
Key executives at Archery Pictures will include Pip Williams, senior development and production executive, Mairi Bett, head of physical production, and development executive Kitty Kaletsky.
Marshall established Scott Free London four and half years ago and went on to produce films including Before I Go To Sleep starring Nicole Kidman, Welcome to the Punch starring James McAvoy and the upcoming Get Santa starring Jim Broadbent.
Marshall's television projects include BBC2's Britain in a Day, Labyrinth and the upcoming Taboo for BBC1 starring Tom Hardy.
Prior to Scott Free, she was head of drama at Channel 4 for five years and commissioned and executive produced projects including The Red Riding Trilogy, The Devil's Whore and Any Human Heart.
Thykier is currently in production on Summer of '92 directed by Kasper Barfoed, and Adam Jones which he is executive producing for The Weinstein Company.
Thykier is also in post-production on Woman in Gold starring Helen Mirren and Ryan Reynolds.
The London-based exec also produced Stephen Daldry's Trash, alongside Working Title, which will close the Rio Film Festival on October 7th.
Prior to launching PeaPie, he was partnered with Matthew Vaughn in MARV Films where the pair produced The Debt, Harry Brown and two films written and directed by Vaughn, Kick-Ass and Stardust. ​
Thykier commented: "I am very excited at the prospect of our partnership. I have long admired Liza and her track record speaks for itself. She is smart, ambitious and has brilliant taste. I hope that together we can build Archery Pictures into a modern international production house, able to work freely across film, television and other content platforms."
Marshall said: "I'm thrilled to be working with Kris - he has enormous energy and passion for filmmaking and I hope that together we will create a home for writers and directors to do their very best work."