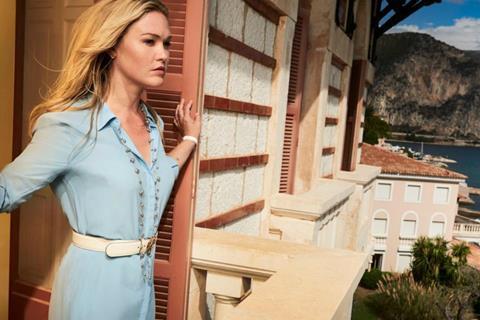 Kris Thykier's Archery Pictures has hired film and TV executive Judy Counihan in the role of creative director.
She joins newly appointed head of production Danielle Brandon and finance director Deba Mithal as the core executive team at the company working alongside COO Alex Marshall.
Counihan recently stepped down as CEO of Solution 3 Productions, part of All3Media. She currently has films in development with the BFI and Film 4 and is executive producer of Sky and Vertigo series Bulletproof.
She previously served as executive producer for drama at IWC Media and produced two series of the talent development strand Coming Up, working with Jack Thorne and Yann Demange. Prior to that she was director of film at Skillset.
Movie credits as a co-producer include Oscar-winners No Man's Land and Antonia's Line. TV drama credits include Fresh Meat, Bucket, Goodbye Mr. Chips, and Falling Apart.
Brandon formerly worked as production executive at Carnival Film and Television and as the UK unit production manager of The Conjuring 2. Appointed by Archery Pictures in 2016 to oversee Sky Atlantic's Riveira and Channel 4's The State, she now joins as permanent head of production.
Her most long-standing relationship is with director Mike Leigh, with whom she has worked since All or Nothing in 2001. Most recently she was line producer of the Mr. Turner and is co-producer of Leigh's upcoming Peterloo, co-funded with Amazon.
Mithal joins as finance director, having previously held the same position at Kudos and more recently supporting the establishment of Sister Pictures.
Archery Pictures was founded in 2014. Alongside recent shows Riviera and The State, Thykier has also produced John Madden movie Miss Sloane, starring Jessica Chastain, and Azerbaijan-set love story Ali & Nino.
Thykier said: "I am delighted that Judy is joining Archery, her combination of brilliant editorial skills, great taste and wicked sense of humour are unbeatable and I can't wait to start working with her on building the Archery slate.
"Danielle is utterly brilliant - calm, charming, conscientious and ruthless, the perfect combination. I also couldn't be happier to welcome Deba on to the team and I'm excited to work with her as we enter this new phase of the company's development and growth."
Counihan commented: "I am excited to be joining Archery and working with Kris. The combination of ambition, scale and commercial instincts are what attracted me to this internationally facing company. Kris and I share a love of ambitious storytelling and our skills compliment each other perfectly."
Alex Marshall, COO of Archery, added: "We are delighted to have Danielle and Deba join us. Their skills and experience are just what we need to give Kris and Judy a strong business foundation for their creative ambition".