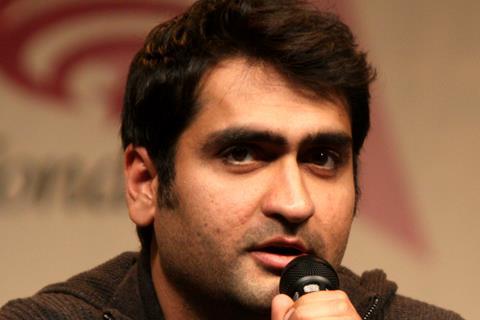 Kumail Nanjiani is attached to star in the upcoming spy action comedy No Glory for Valparaiso Pictures with Adam McKay among the producers.
Sam Bain (Corporate Animals) is adapting the screenplay based on the upcoming manuscript No Glory by National Security Operative and author Scott Shephard about his time in service to the country, described as "The Rambunctious Patriotism and World-Wide Shenanigans of a First Generation American in the Clandestine Service of a Grateful and Mostly Unwitting Nation."
Valparaiso Picture's David Carrico and Adam Paulsen are producing alongside Gary Sanchez Productions' McKay, Chris Henchy and Will Ferrell. Valparaiso's head of development Bobby Hoppey will serve as executive producer. 30WEST co-represents the film with UTA.
McKay, who is overseeing Bain's screenplay with Nanjiani, said, "I can't wait to dig into this incredible true story. With Kumail at the helm this has a chance to be really 'special,' as Kumail likes to say."
Valparaiso's Carrico added, "This is the type of story that we created our company to help tell, narratives that can have broad commercial appeal without sacrificing artistry. We found the prefect partners and storytellers in Kumail & Adam."
Nanjiani was nominated for the best original screenplay for The Big Sick, and will next be seen in Columbia Pictures' Men in Black: International, Universal Pictures' The Voyage Of Doctor Dolittle.
McKay wrote, directed and produced Vice, which earned eight Academy Award nominations and won for makeup and hairstyling.
Valparaiso Pictures recently premiered The Sound Of Silence starring Peter Sarsgaard and Rashida Jones in competition at Sundance 2019.