The Ventana Sur awards were presented in Buenos Aires on Thursday, with several films earning more than one win.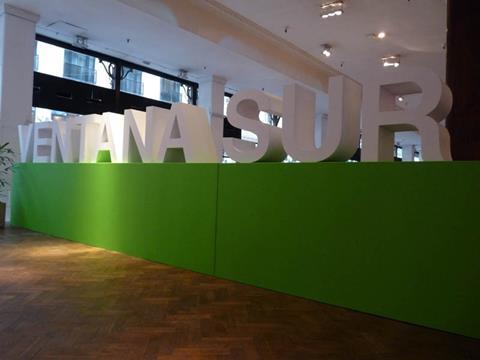 In the European Vision Award section, Colombian actor Manolo Cruz's feature directorial debut and upcoming Sundance world premiere La Cienega: Between Sea And Land earned the €15,000 Cine Plus Club Cine Plus Award that will go to the film's French distributor as well as €5,000 from TitraFilms for sound mixing and €2,000 towards digital copies as well as €3,500 from Gomedia for a version of the film subtitled in French.
Cruz will also receive a DCP copy from NMF/Color Front.
The Le Film Francais Prize for advertising support went to Ivan Avila Dueñas' Mexican selection The Romantic Barber, which also benefits from €5,500 in colour correction courtesy of the Sofia Award.

The Habanero Award and a $10,000 MG/promotion pledge went to Guillermo Helo's The Spider Girls (Niñas Arañas) a Chile-Argentina co-production. It also receives post-production services from Sinsistema.
Blood In The Mouth (Sangre En La Boca), an Argentina-Italy film by Hernan Belo, was awarded the Taurus Prize and The Spider Girls picked up its second prize of the night with the No Award System prize.
The INCAA TV Award went to Blood In The Mouth and The Romantic Barber earned a special mention.