Ryan Gosling, Emma Stone musical swept aside all competitiors to dominate this week's social media buzz.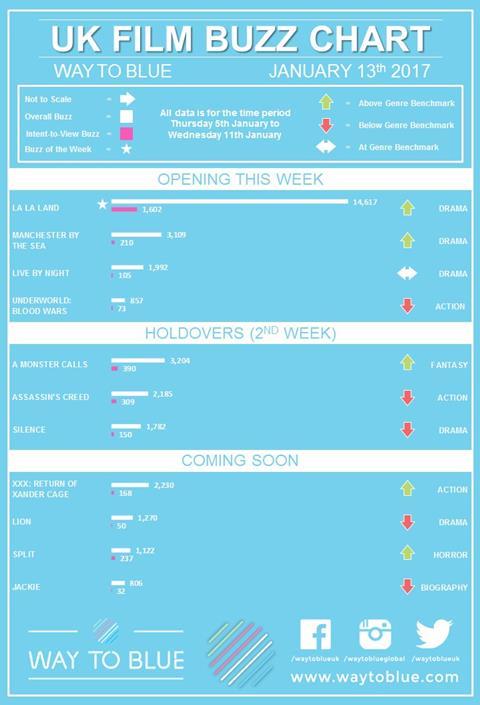 Damien Chazelle's musical La La Land, starring Ryan Gosling and Emma Stone, dominated this week's UK social media buzz, according to analysis outfit Way To Blue.
The film amassed 14,617 comments across social media, news, forums and blogs over the last seven days, with 1,602 of those registering an intent to view.
Further down the chart, Kenneth Lonergan's Manchester By The Sea, J.A. Bayona's A Monster Calls, and Justin Kurzel's Assassin's Creed all garnered decent buzz but were unable to make a significant dent into La La Land's total.
Titles on the near horizon include XXX: Return Of Xander Cage, Lion, Split and Jackie.
For an explanation of the Way to Blue chart and its methodology, which tracks 'overall buzz' and important 'intent to view' buzz, click here.