EXCLUSIVE: WestEnd heads to Cannes with doc about controversial ballet star. First look still released.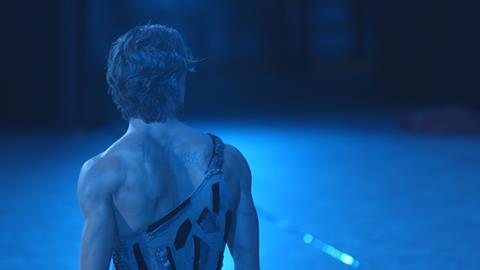 Acclaimed photographer and director David LaChapelle, Oscar-nominated producer Gabrielle Tana and Philomena star Steve Coogan are among the team collaborating on a documentary about controversial ballet dancer Sergei Polunin.
Dancer, currently in post-production, will offer an immersive and personal portrait of Polunin, the 25-year-old Ukrainian star, described by critics as "the James Dean of the ballet world" and "the most naturally gifted male ballet dancer of his generation".
Directed by Emmy-nominated Steven Cantor (Devil's Playground, 2002), with exclusively choreographed clips from LaChapelle and Emmy-award winning director Ross MacGibbon, the film is produced by Philomena and The Duchess producer Tana.
Executive producers are Christine Langan for BBC Films, Carolyn Marks Blackwood from Magnolia Mae Films (Philomena), and Henry Normal and Steve Coogan from Baby Cow (Philomena).
WestEnd Films will be touting the documentary to buyers at the Cannes Marche next month.
The prodigiously talented but tormented Polunin – a former principal dancer with the British Royal Ballet - caused a sensation last year when he announced his retirement from ballet to concentrate on a Hollywood acting career.
LaChapelle and Polunin collaborated last year on a startling video interpretation of Hozier's Take Me To Church, which has so far generated nearly 9.5 million views on Youtube.
Principal photography on Dancer was shot in the US, the UK, Russia and in Pulunin's native Ukraine.
WestEnd will also be teaming with Coogan on Apartheid drama Shepherds and Butchers, announced yesterday.