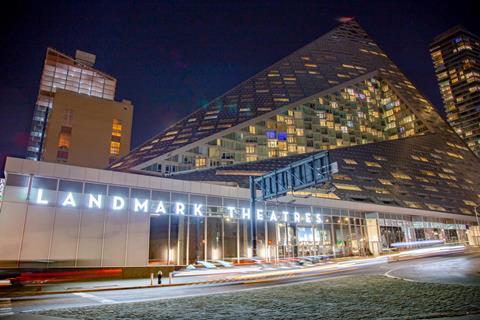 Sources have confirmed to Screen that Ted Mundorff resigned suddenly on Thursday (Oct 24) as president of Landmark Theatres, one of the largest dedicated independent cinema chains in the US.
Charles Cohen, the property mogul, entertainment investor, French cinema aficionado and founder of Cohen Media Group, acquired the chain from 2929 Entertainment last year.
At time of writing it was unclear who would replace Mundorff as president. After Cohen acquired the company in December 2018, Mundorff said on the record, "It's a great day for the industry. You have a film lover who bought a theater company… and he's going to keep the ship running the way it has been going."
According to reports, in the 10 months since then, Cohen and Mundorff may have disagreed on the direction of the company. Prior to the purchase by Cohen, Netflix, Amazon Studios and Byron Allen had been weighing up an acquisition of Landmark Theatres.
The chain is an important champion of independent cinema. Studios and distributors regularly book flagship venue The Landmark in West Los Angeles to host awards screenings.
Landmark Theatres was founded in 1974 and operates 252 screens in 27 key markets across the US. They include The Landmark in West Los Angeles, The Landmark at 57 West in New York City (pictured), and E Street Cinema in Washington, DC, as well as historic theatres like Tivoli in St. Louis, and the Inwood in Dallas.
Cohen Media Group declined to comment when contacted by Screen.