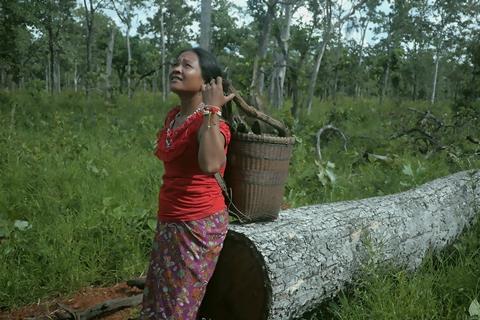 Tribeca Film Institute (TFI), Verizon Media-owned RYOT Films, and International Documentary Film Festival Amsterdam (IDFA) have selected six finallists to pitch their climate change-focused short documentaries at IDFA 2019.
Each team will have seven minutes to present their project to an international jury and one winning project will receive a production grant of $25,000 from RYOT Films and year-round mentorship and career development through TFI's IF/Then Shorts Program. A second project will get an honourable mention prize of $1,000.
Each of the six projects explores how people and communities have been directly impacted by the climate crisis. The pitch is open to the public and will take place on November 26 at IDFA, which runs from November 20-December 1.
All synopses provided by the pitch organisers.
Buried Dead Mountain (Thailand)
Dir: Primrin Puarat
Pdr: Sirada Bunsermvicha
A constantly expanding dumpsite in Chonburi has grown as tall as a mountain. Composed of over 3 million tons of waste, its notorious stench stretches across several kilometers. While Chonburi was positioned as a central base to drive the Thai economy, its development brings an environmental catastrophe in its wake.
Vena Aquática (El Salvador)
Dir: Amada Torruella
Pdr: Seth Gadsden
The lives of three fisherwomen intertwine as they tackle the environmental degradation of their homeland from climate change, water mismanagement and human displacement.
Cemetery Of Green Souls (Pictured, Cambodia)
Dir: Polen Ly
A mother joins her small indigenous tribe to fight against commercial loggings in their ancestral forest, enduring countless risks and violence in process.
Mountain Man (Bhutan)
Dir: Arun Bhattarai
One of Bhutan's first glaciologists hikes for days through dangerous terrain, risking his life to measure the rapidly receding glaciers of the Himalayas.
A View From The Edge (UK)
Dir: Chloe White
Pdr: Jodie Taylor
A striking meditation on loss and impermanence, through the personal cost of coastal erosion. Told by residents of various cliff-edge towns across the United Kingdom, as they lose their beloved homes to the sea.
The Third Season (Dominica)
Dir: Stephanie Saxemard
Pdr: Zephrine Royer Dominica
The life of a young boy in Dominica who searches for normalcy after Hurricane Maria.
"While communities around the world are experiencing the devastating effects of climate change," said TFI executive director Amy Hobby. "The filmmakers selected for this pitch are doing the essential work of bringing their local stories around these issues to international audiences."
"From a great diversity of submissions, the final shortlist is a truly global slate that reflects the global nature of the crisis that humanity will face in years to come," said IDFA programmer Sarah Dawson. "The selected films present not only the scale of the problem and the urgency of change, but also what's at stake, or what we stand to lose: the more delicate, beautiful and particular aspects of life on earth."
"The six projects chosen represent the wide-ranging and far reaching impacts of our current climate crisis," said head of RYOT Films Hayley Pappas. "They are artful, global, and simultaneously personal stories that champion regional storytelling. We're thrilled to be able to support and excited to see these films come to life."