Joint initiative between San Sebastián and Cinélatino-Rencontres de Toulouse has selected six films from 198 applications.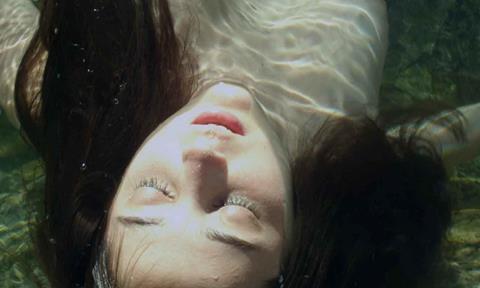 Six films have been selected for the 31st edition of Films in Progress (March 23-24), the works in progress initiative between Cinélatino-Rencontres de Toulouse and the San Sebastián Film Festival.
Scroll down for selection
The selection includes Los Perros, by Chilean director Marcela Said whose fiction debut The Summer of the Flying Fish [pictured] premiered in Cannes Director's Fortnight in 2013.
A Latin American and European co-production (Chile-France-Argentina-Portugal-Germany), Los Perros stars Pablo Larraín regulars Alfredo Castro and Antonia Zegers. The story revolves around a bourgeois married woman who feels attracted to her horse-riding instructor, a former military man with a dark past who was involved with Chile's Pinochet regime.
Alongside Marcela Said, a number of other women directors are involved in this year selection.
Making their feature debut are Argentinian filmmakers Cecilia Atán and Valeria Pivato, who will co-direct La Novia del Desierto.
An Argentina-Chile co-production, the film tells the story of a woman forced to leave Buenos Aires and move to a remote landscape in search of a job.
Actress Paulina García (from Sebastián Lelio's Gloria and Ira Sachs' Little Men) has been cast in the lead role.
Also directed by women are Brazil's Meio Irmao, by Eliane Coster, and Temporada de Caza (a co-production involving Argentina, the US, France, Germany and Watar) by Natalia Garagiola.
Debut features by Venezuelan director Rubén Sierra Salles, Jazmines En Lídice (a co-production between Venezuela and Mexico), and Marilyn, by Argentinian Martín Rodríguez Redondo, which was selected for San Sebastián's Europe-Latin American Co-production Forum in 2014, complete the selection.
The winner of Toulouse's Films in Progress award will get ($60,000) €56,850 worth of post-production services and a grant for post-production in France.
According to the Toulouse-San Sebastián selection committee organisers received a record number of applications (198) from 17 countries.
Films in Progress 2017:
Los Perros dir. Marcela Said (Chile, France, Argentina, Portugal, Germany)
La Novia del Desierto dir. Cecilia Atán and Valeria Pivato (Argentina, Chile)
Meio Irmão dir. Eliane Coster (Brazil)
Temporada de Caza dir. Natalia Garagiola (Argentina, United States, France, Germany, Qatar)
Jazmines en Lídice dir. Rubén Sierra Salles (Venezuela, Mexico)
Marilyn dir. Martín Rodríguez Redondo (Argentina, Chile)