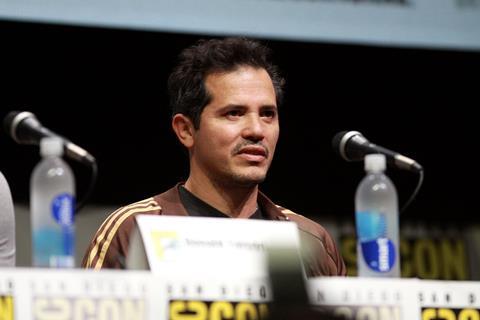 Actor-filmmaker John Leguizamo, Hamilton creator Lin Miranda Manuel and showrunner Gloria Calderón Kellett are among dozens of Latinx talent to call on Hollywood gatekeepers for greater inclusivity.
In an open letter under the auspices of Untitled Latinx Project, the group of actors and film and television creators decried the lack of adequate representation, adding that Hollywood power brokers were "complicit" in exclusion by refusing to tell their stories and put them in charge of telling their stories.
The letter said, "This prejudice is not as overt as the one that keeps immigrant children in cages and separates families at the border, or as violent as the racism that is killing our Black, Brown, and Indigenous community members at the hands of police.
"But when we are onscreen, we're often relegated to stereotypes or villains."
And in a remark that will resonate with many in the industry they said, "We are tired of stories that are only about our trauma."
The letter added that the Latinx community represents 18.3% of the US population, yet accounts for 4.7% of feature writers and 8.7% of TV writers. It added that as Latinx writers move up to showrunner level, "the stats only get more dismal".
Untitled Latinx Project is demanding Hollywood: hire more Latinx creators when telling Latinx stories; white writers pass if offered to write a Latinx-centred project without a Latinx creator on board, or suggest a Latinx writer; more greenlighting of projects from Latinx creators; advance Latinx creators to showrunner positions rather than keeping them at staff writer level; and hire Latinx creators for non-Latinx projects.