The combined entertainment law firms will operate under the Lee & Thompson name.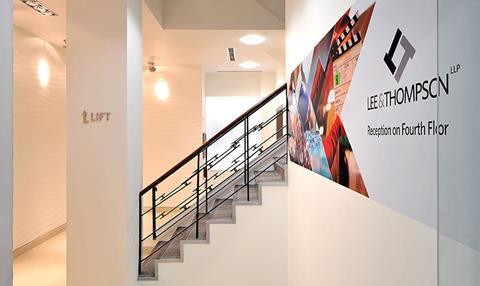 London-based entertainment and media law firm Lee & Thompson has merged with specialist litigation and dispute resolution firm Forbes Anderson Free.
The merger will come into effect Jan 1 2016, with Forbes Anderson Free joining Lee & Thompson's London offices.
The combined firm will trader under Lee & Thompson's name, and will be the largest group of film and television lawyers in the UK.
Lee & Thompson's current clients include StudioCanal, Working Title and Vertigo Films, as well as music act One Direction.
Forbes Anderson Free was founded in 2001 by Andrew Forbes with partners Dominic Free, Martyn Bailey and Dominic Bray.
Going forward, Forbes will now head up Lee & Thompson's Dispute Resolution Group.
Lee & Thompson managing partner Reno Antoniades said of the agreement: "If there is such a thing as the perfect match, then this is it.
The Forbes Anderson Free partners and team have done a superb job in building a firm that is truly at the top of its game and we are delighted that we are able to come together in this way, adding further expertise and depth to our existing litigation offering. This is a very exciting move for both firms and I know we are all looking forward to witnessing the impact of this relationship."
Andrew Forbes added: "We have been looking for the next exponential step in development of our practice. Lee & Thompson has a first class reputation and client base, and we share a very similar culture, approach and vision.
"This merger presents a fantastic opportunity to create an even greater powerhouse in the media and entertainment world, which we believe will bring great benefits to our clients and team."