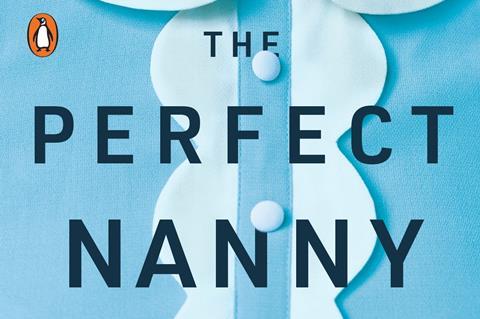 Legendary, Why Not Productions and Pan-Européenne will produce an English-language adaptation of the international bestseller The Perfect Nanny (Chanson Douce).
Paris-based Why Not Productions and Pan-Européenne are currently in post on a French version of Leila Slimani's book, which was originally published by Gallimard in France in 2016, and by Penguin in the US last year.
The Perfect Nanny centres on Myriam, a married lawyer who returns to work after childbirth and hires a seemingly ideal nanny for the couple's boy and girl. The new hire adapts well to the family's rhythms, however as the couple and the nanny become more dependent on one another, jealousy, resentment, and suspicions arise.
The Perfect Nanny received France's highest literary prize, the Prix Goncourt, in 2016, and has been sold in 40 territories. It was published as Lullaby in the UK, winning Debut of the Year at the British Book Awards 2019.
Pascal Caucheteux of Why Not Productions and Phillippe Gordeau of Pan-Européenne are attached to produce, with Rosa Attab of Why Not Productions attached to serve as executive producer.
Mary Parent will produce and Ali Mendes is on board as executive producer for Legendary. Slimani will also serve as executive producer, and Legendary's vice-president of literary affairs Deborah Kaufmann will oversee the project.
Why Not Productions recently produced Jacques Audiard's The Sisters Brothers, and You Were Never Really Here. Pan-Européenne's French releases include Four Weddings And A Funeral and Trainspotting, and it has produced Jaco Van Dormael's Mr. Nobody starring Jared Leto.