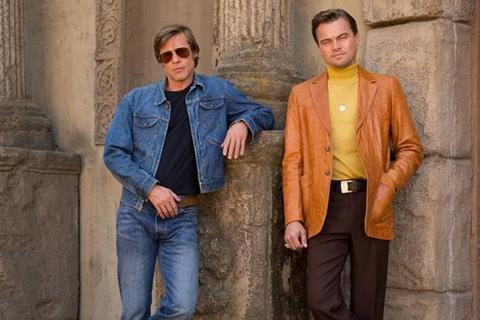 Leonardo DiCaprio has posted on Instagram the first-look pic of himself and Brad Pitt in Quentin Taratino's Once Upon A Time In Hollywood.
Tarantino told attendees at CinemaCon in April that he planned a summer shoot in Los Angeles, promising that his ninth film would be close to Pulp Fiction in tone.
The writer-director said he wanted to take the city back to its counter-culture heyday. The project references the Manson Family murders.
The cast features Margot Robbie, Damian Lewis, Dakota Fanning, Al Pacino, Emile Hirsch, Timothy Olyphant, and several previous Tarantino collaborators such as Clifton Collins Jr, Tim Roth, and Michael Madsen, among others.
Sony holds worldwide rights and will open Once Upon A Time In Hollywood on August 9, 2019.