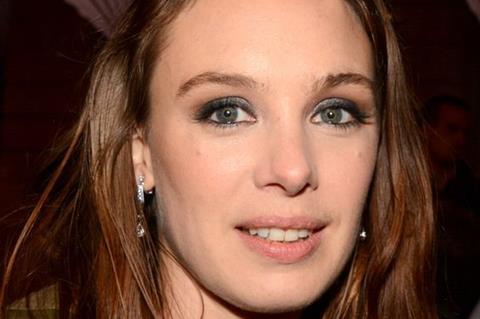 Stephen Komandarev, Dzintars Dreibergs and Laetitia Dosch are among the 18 directors whose projects have been selected for the 13th edition of the Les Arcs Coproductions Village.
The projects will compete for the €6,000 ArteKino International Prize.
Scroll down for the full list of projects
Bulgarian director Komandarev participates with Made In EU, a co-production between Bulgaria's Argo Film and Germany's 42Film. Komandarev has directed 10 previous features, including Directions, which debuted in Un Certain Regard at Cannes 2017.
Dreibergs attends with Escape Net, produced by Latvia's Kultfilma. Dreibergs' previous titles include Blizzard Of Souls, which became the most-watched film of all time in Latvia in November 2019, and was the country's entry to the international feature Oscar for 2021.
Swiss-French actor Dosch presents her first feature film as director, The Dog's Trial, produced by France's Atelier de Production and Switzerland's Bande a Part Films. Dosch's credits as an actor include leading Leonor Serraille's Montparnasse Bienvenue, for which Serraille won multiple awards including the Camera d'Or for best first film at Cannes 2017.
11 countries are represented across the 18 films, with eight titles directed by women and 10 by men. 221 submissions were made to the 2021 event, which attempts to find co-producers, sales agents, distributors and other financial partners.
Les Arcs has also confirmed eight emerging directors for its Talent Village, who will participate in a three-day workshop at the event, with Israeli director Nadav Lapid acting as ambassador for the programme this year. One of the eight directors will be awarded a €1,000 prize, chosen by a jury consisting of Venice Production Bridge and Biennale College programmer Savina Neirotti, Cannes Critics' Week general coordinator Thomas Rosso, and Laure Caillol, distributor at Haut et Court.
The Industry Village at Les Arcs attracted over 550 participants yearly prior to the pandemic; a similar number are expected to attend this year. The 2021 festival has a focus on Switzerland and the Alpine regions of France and Italy, as the first of two festivals focusing on the Alps as a whole.
Les Arcs will run from December 11-18, with the Industry Village running from December 11-14.
Les Arcs Industry selection 2021
Co-production village
As Shadows Fade (Tur-Ger) dir. Burcu Aykar
Escape Net (Lat) dir. Dzintars Dreibergs
Francesca (Fr) dir. Salvatore Lista
Freddie (Bel) dir. Vincent Smitz
Insect Empire (Switz) dir. Hannes Baumgartner
The Dog's Trial (Fr-Switz) dir. Laetitia Dosch
Made In EU (Bul-Ger) dir. Stephan Komandarev
Mothers Don't (Sp) dir. Mar Coll
Orpheus (Switz) dir. Stephane Riethauser
Solitude (Ice-Cro) dir. Ninna Palmadottir
Sweden-Finn (Swe) dir. Johanna Pyykko
The Fear's Artist (Rom) dir. Cristian Iftime
The Girl Under The Snow (Fr) dir. Louise Hemon
The Last Days Of RM (Fr) dir. Amin Sidi-Boumediene
The Mountain Bride (It) dir. Maura Delpero
The Rope (It) dir. Alberto Fasulo
The Swedish Torpedo (Swe) dir. Frida Kempff
The Vanished Days (Fr-It) dir. Morgan Simon
Talent Village
Adam Martinec (Cze)
Ferdinand Arthuber (Ger)
Ida-Maria Olva (Fin)
Katarina Resek (Slovenia)
Nicole Jachmann (Neth)
Raphaela Schmid (Austria)
Sophia Mocorrea (Ger-Arg)
Theo Degen (Bel)