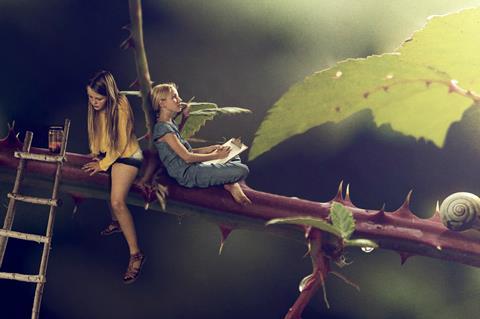 LevelK has taken on international sales for Phie Ambo's new Danish documentary Rediscovery.

The film explores a groundbreaking experiment at Copenhagen's Green School in which children were given free rein to create their own ideal society.
Over a 10-week project, 47 children aged between nine to 14 were given the chance to be in charge of a small part of their own world.
In addition the film profiles the Green School and its teaching strategy, looking at whether children thrive in an alternative school.
"I wanted to make a film that draws the audiences' attention towards the nature that surrounds us but we fail to notice," said Ambo, "To make adults see the world through children's eyes, so they may rediscover the things we have forgotten throughout the years."
The film is produced by Malene Flindt Pedersen for Hansen & Pedersen Film with support from The Danish Film Institute, DR, SVT, KRO-NCRV and the Gaia Foundation.
Rediscovery is in post now for a 2019 launch.
Ambo's previous films include When You Look Away, Good Things Await, and Free the Mind.