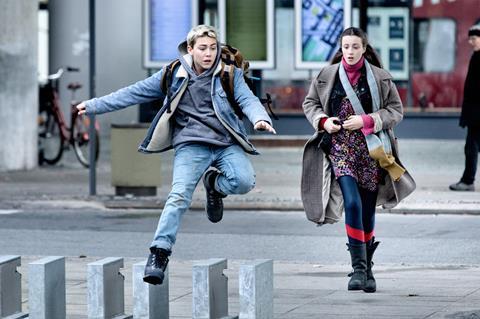 LevelK has now sold Poul Berg's Danish family film Hacker to more than 60 territories.
They include France, Switzerland and French-speaking African territories (Swift Productions), Albania, Bosnia and Herzegovina, Croatia, FYROM, Kosovo and Montenegro (Radar), Benelux (Just4Kids), Poland (Vivarto) and Estonia (Estin Film).
The Latin American deal is in the final stages of negotiations.
Scanbox released the film on March 28 in Denmark; it has 20,451admissions to date. It will launch in Norway in early June.
The story is about a 13-year-old hacker who wants to find out the truth about his mother's disappearance years earlier.
Hacker is produced by Signe Leick Jensen and Morten Kaufmann for Toolbox Film, with backing from the Danish Film Institute, DR, Cinenic Film, SVT and the Swedish Film Institute.
Last week, Hacker won the Bronze Horse (for ages 6-10) at the Stockholm Film Festival Junior.