Clare Stewart, the British Film Institute's head of festivals and the BFI London Film Festival artistic director, is to take a year-long sabbatical from her position.
In her absence, the BFI's festivals team will have a reshuffle, with current deputy head of festivals Tricia Tuttle stepping into the role of interim artistic director for the 2018 edition of LFF. She will also oversee the BFI Flare: London LGBT Film Festival.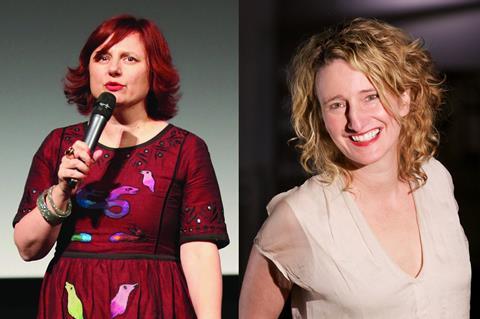 Anne-Marie Flynn, currently head of business & industry, will become the LFF's interim managing director.
Both will report to BFI creative director Heather Stewart. The BFI will also recruit a temporary programme and filmmaker services manager to the festivals team.
Clare Stewart has overseen six editions of the London Film Festival. During that time, she has implemented changes including the shortening of the festival's length, UK-wide screenings, and the creation of the temporary Embankment Garden Cinema.
Her sabbatical, commencing in January 2018, will be unpaid. She is expected to return to her position in January 2019.
Clare Stewart, BFI head of festivals and director of BFI London Film Festival, said: "Delivering both our Festivals has been a truly collaborative team effort and I am fortunate to work with hugely talented colleagues on LFF and Flare.
"Anne-Marie and Tricia have been instrumental in successfully implementing changes which have dramatically increased the reach and impact of LFF and Flare. I am incredibly proud of what we have achieved together and I am entirely confident they will provide strong leadership for BFI Festivals in the year ahead."
Heather Stewart, BFI's creative director, added: "Over the past six years, Clare's impact on our Festivals has been fantastic, particularly raising our game on the international stage and crucially increasing audiences in London and across the UK. It makes perfect sense for Anne-Marie and Tricia to step up. They are a fundamental part of the team and I am delighted they have taken on these new roles and additional responsibility."
Tricia Tuttle, artistic director of BFI Festivals, added: "BFI Flare and BFI LFF continue to attract eager, adventurous audiences who engage with our strong and diverse international programming and filmmakers love attending to present their work. The continued success of these Festivals is a testament to the terrific teams we have in place and we'll look forward to delivering great editions with them in 2018."
Anne-Marie Flynn, managing director of BFI Festivals, said: "We have been on a solid growth trajectory for some years now, and our international profile has never been greater, strengthened by our positioning at the start of the Awards season. The Festival is unique, being run by the lead organisation for film in this country and that has enabled us to forge a strong industry programme with colleagues across the BFI and all sectors of the industry."