Veteran French director Alain Resnais' latest feature Life Of Riley (Aimer, Boire et Chanter) has received the Fipresci International Critics Prize as the Best Film in the 64th Berlinale's Competition.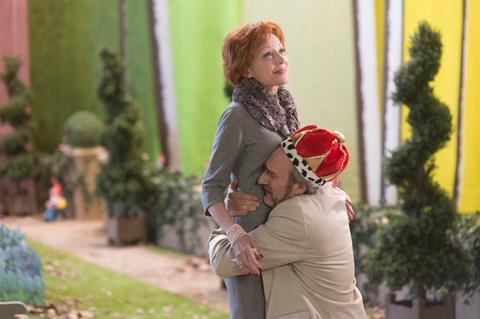 The jury of international critics gave their prize for the Best Film in Panorama to Brazilian film-maker Daniel Ribiero's The Way He Looks.
Ribeiro's film has been picked up from Films Boutique by Salzgeber & Co. Medien for German theatrical release.
Meanwhile, the Fipresci Prize for the Best Film in Forum was presented to Japanese first-time director Ayumi Sakamoto's Forma.
A jury statement said: "We admired the film's minimalism and simple story, which were effective. Forma is well-written, directed and acted."
It marks the first time a debut feature by a Japanese film-maker has been awarded the Fipresci prize at the Berlinale. Forma will next screen in the Hong Kong International Film Festival's Young Cinema Competition (March 24 - April 7).
The jury comprised France's Michel Ciment as president, Serbia's Dubravka Lakic, Lebanon's Hauvick Habechian, and Romania's Mihai Fulger.