Los Angeles-based Saga Films has closed a deal with Lightning Entertainment for all China, Hong Kong and Macau rights excluding theatrical on the thriller Freezer starring Dylan McDermott and Australian rom-com Until She Came Along starring Rachael Taylor and Josh Lawson.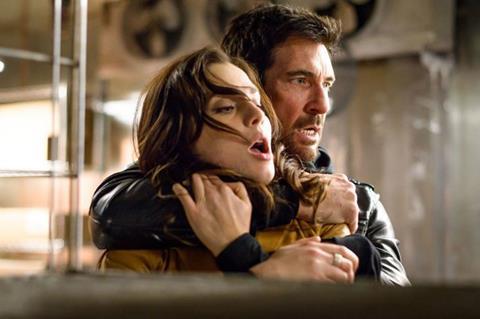 Mikael Salomon directed Freezer, which also stars Peter Facinelli from The Twilight Saga series and centres on a man who gets locked in a freezer by Russian gangsters.
Rob Sitch wrote and directed Until She Came Along, about a twenty-something marketing whizz whose life changes when he meets a former classmate at a careers event at his old school.
The package includes Craig Clyde's family drama Storm Rider starring Danielle Chuchran as a spoiled teen who goes to live with her uncle on a farm after her father is imprisoned.
Warren. P. Sonoda's comedy Servitude stars Joe Dinicol and John Bregar and follows a group of frustrated waiters who take over a steakhouse restaurant in a revenge-fuelled night after discovering they are all to be fired.
Saga Films recently acquired in Toronto Sweet Country, Vestige and Eadweard. Yifeng Zhang launched the company in August, backed by Red Apollo Group, to specialise in acquiring film rights for China and pan-Asia.