Arrival, Snowden directors of photography also among winners at international cinematography festival.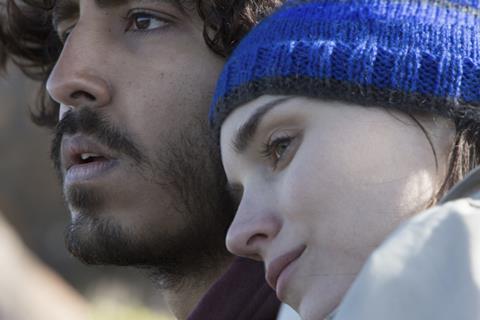 Lion cinematographer Greig Fraser was awarded the Golden Frog in main competition at Camerimage, the international film festival for the art of cinematography, which uniquely awards films according to their visual, aesthetic and technical values.
The 24th edition of the festival was held in Bydgoszcz, Poland from November 12 – 19.
Fraser took home the top award for shooting director Garth Davis' Lion, the true story of an Indian boy separated from his family and adopted by an affluent couple. The film features Nicole Kidman, Rooney Mara and Dev Patel.
UK box office success Arrival, starring Amy Adams and Jeremy Renner, was awarded the Silver Frog for Bradford Young's photography, while DoP Anthony Dod Mantle was presented the Bronze Frog for Snowden, the biopic of the former NSA whistle-blower, directed by Oliver Stone.
The main festival competition aims to honour features in which the image significantly contributes to the way the story is told.
As part of the festival, the Student Etudes Competition honours novice filmmakers from film schools around the world. Rachel Liew (Nanyang Technological University of Singapore) was presented the Lazlo Kovacs Student Award - Golden Tadpole for her short film Han.
Martyna Jakimowska (University of Silesia) took home the Silver Tadpole for Summer and Arend Krause (Hamburg Media School) was awarded bronze.
Additional Golden Frogs in the Documentary Features Competition went to cinematographers Ernesto Pardo for documentary Tempestad and Gerry Floyd for docudrama Notes On Blindness.
Other awards announced include cinematography achievements in documentary shorts, music videos, TV pilots and advertising spots.
For a full list of winners, click here.