Company will co-produce and co-finance Channel 4 sitcom Damned.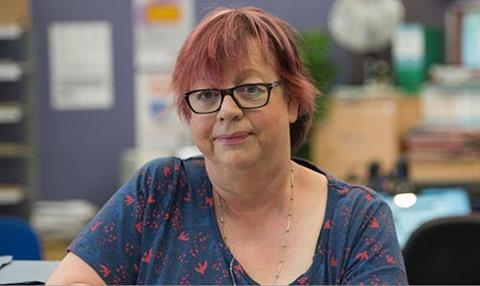 Lionsgate International UK has made its first investment in a British TV show - jumping on board Damned, Channel 4's social services sitcom.
The British arm of the US-based producer and distributor is to co-produce and co-finance the series, written by and starring Jo Brand [pictured] through her indie What Larks Productions, and will sell the rights worldwide.
The deal marks Mad Men producer Lionsgate's first investment in a UK-commissioned show and follows its move to acquire a 25% stake in Kindle Entertainment in December. The kids producer is responsible for shows including CBBC's Hank Zipzer.
Last month, Channel 4 ordered a 6 x 30-minute run of Damned, which began as a one-off as part of Sky Arts' Playhouse Presents strand in 2014.
The show, created by Brand and Morwenna Banks, stars Brand and Alan Davies as social workers battling personal and professional battles as they fight to keep their social services office afloat in an age of austerity.
It is due to start shooting this month.
Zygi Kamasa, chief executive of Lionsgate's European office, said: "Since 2012 Lionsgate UK has proudly supported British film and talent, investing more in its home territory than any other distributor. We're thrilled to now transfer that commitment to British TV with our first commissioned series with a subject matter that everyone can relate to."
Lionsgate Television Group chairman Kevin Beggs added Damned would make an "exciting addition" to its slate of almost 80 shows. "We're continuing to build our Lionsgate UK television brand alongside a premier film brand that Zygi Kamasa and his team have already established as an industry leader."