DISTRIBUTION: Separately, Universal dates Trolls 2; FilmRise acquires Free And Easy, The Good Postman; IFC takes Rebel In The Rye.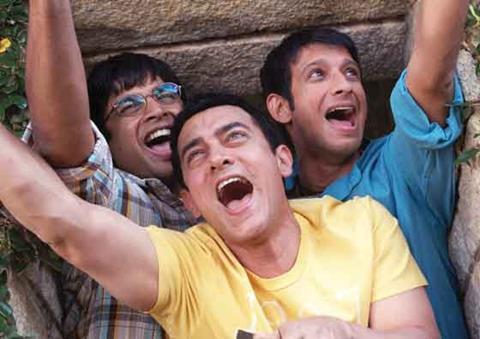 The Mexican comedy 3 Idiotas will launch in "moderate release on June 2.
Carlos Bolado directs the Spanish-language film based on the 2009 Bollywood blockbuster 3 Idiots (pictured), about three old college friends who set out to find their long-lost pal who taught them to think differently about life.
Greenlight Productions produces 3 Idiotas alongside Neverending Media, BoBo Producciones, Credix, Cutting Edge and EFICINE
Antonio Abascal, Carlos Bolado, Martha Higareda and Cory Brusseau wrote the screenplay and Higareda stars with Alfonso Dosal, Christian Vázquez, Germán Valdés, Vadhir Derbez and Rodrigo Murray.
Miguel Mier, Bernardo Rugama and Jimena Rodríguez produce.
Universal Pictures and DreamWorks Animation's Trolls 2 will open on April 10, 2020. Anna Kendrick and Justin Timberlake reprise their roles in the musical comedy sequel to the 2016 animation that grossed $339m worldwide.
FilmRise has picked up North American rights to recent Sundance world premiere Free And Easy and The Good Postman. Both films will be available to stream later this year on Amazon Prime Video after FilmRise opted in to Amazon Video Direct's Film Festival Stars – a new initiative to release films that premiere at festivals.
IFC has acquired North American rights from CAA to Rebel In The Rye starring Nicholas Hoult as reclusive author J.D. Salinger. The film premiered in Sundance and will get an autumn theatrical release.