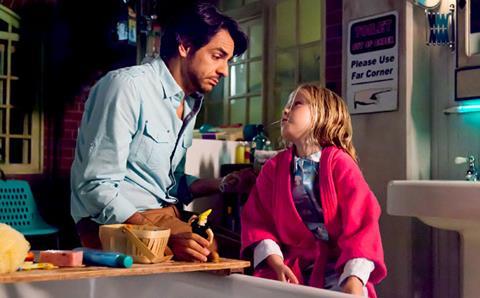 Mumbai-based Azure Entertainment, Lionsgate India, and Globalgate are remaking Mexican comedy smash Instructions Not Included and South Korean action thriller The Terror Live.
The collaboration marks a multi-film deal between Azure and the Lionsgate fold to remake films from the Lionsgate and Globalgate library for the Indian market.
Azure and Lionsgate India are finalising the writers and directors and will announce further details shortly.
Instructions Not Included, produced and distributed by Lionsgate's Pantelion Films, opened in 2013 and remains the highest grossing Spanish-language release of all time in the US on $44.5m, and amassed $99.1m worldwide.
2013 action thriller The Terror Live grossed $36m and was originally produced and distributed by Lotte Entertainment in South Korea. Negotiations are underway for remakes in Western Europe and Asia.
Lionsgate India managing director Rohit Jain, said, "We're pleased to partner with the world-class creative team at Azure on our first major local-language film production initiative in India. They are passionate about film and storytelling and ideally placed to adapt and develop foreign language source material into Indian language remakes.
"Instructions Not Included and The Terror Live are two great story-driven properties from the Globalgate library that have already demonstrated their appeal worldwide. This collaboration demonstrates our ability to bring great IP and a broad array of resources across multiple platforms to our partners."
Azure Entertainment CEO Sunir Kheterpal said, "It is a momentous occasion for a young company like ours to collaborate with Lionsgate and Globalgate to jointly develop and produce the local language adaptations of these two globally recognized titles. We are always on the lookout for stories which can travel across cultures and borders and we believe that these films have the underlying DNA to do just that. What makes this even more special is the fact that we are going to be working together with Lionsgate, making this a true strategic collaboration rather than a simple licensing deal."
William Pfeiffer, executive chairman and co-founder of Globalgate Entertainment, the consortium comprising Lionsgate and 10 content companies around the world, added, "Globalgate brings together some of the greatest content companies in the world to capitalize on the opportunities created by the growth of the local-language film market around the world. Our collaboration with Azure Entertainment and Lionsgate India is a culmination of our search for the right partners to remake two of our premier properties and launch Globalgate's entry into the Indian market."
Vendome/Mars remade Instructions Not Included in France in 2016 as the hit Demain Tout Commence and the film is being developed for remake in several other languages.