Studio, director apologise over lack of diversity in Gods Of Egypt cast.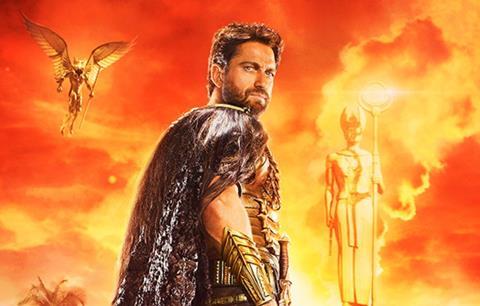 Gods Of Egypt studio Lionsgate and director Alex Proyas have issued apologies for the lack of diversity in the film's cast.
Proyas and Lionsgate both issued statements to Forbes, which was one of a number of voices questioning the extent of the white casting in the Egypt-set action-adventure title.
Gerard Butler, Nikolaj Coster-Waldau, Brenton Thwaites, Chadwick Boseman, Geoffrey Rush, Elodie Yung and Courtney Eaton are among the upcoming film's acting line-up.
In an unusual but refreshing move, Lionsgate, backers of Tyler Perry's Madea franchise and Netflix series Orange Is The New Black, issued the following statement on the casting: "We recognize that it is our responsibility to help ensure that casting decisions reflect the diversity and culture of the time periods portrayed.
"In this instance we failed to live up to our own standards of sensitivity and diversity, for which we sincerely apologize. Lionsgate is deeply committed to making films that reflect the diversity of our audiences. We have, can and will continue to do better."
Proyas added: "The process of casting a movie has many complicated variables, but it is clear that our casting choices should have been more diverse. I sincerely apologize to those who are offended by the decisions we made."
Selma director Ava DuVernay was among industry to respond to the comments on Twitter, stating: "This kind of apology never happens - for something that happens all the time. An unusual occurrence worth noting."
Actress Bette Midler was among those earlier this month to take to Twitter to complain about the casting, where she said: "Movie, #GodsOfEgypt in which everyone is white? Egyptians, in history and today, have NEVER been white. BRING BACK GEOGRAPHY!! It's Africa!"
Ridley Scott and Fox walked into a similar storm last year on biblical epic Exodus: Gods and Kings, which starred Christian Bale, Joel Edgerton and Sigourney Weaver.
Scott defended his casting decisions at the time, citing commercial reasons. "I can't mount a film of this budget, where I have to rely on tax rebates in Spain, and say that my lead actor is Mohammad so-and-so from such-and-such," he said.
"I'm just not going to get it financed. So the question doesn't even come up."
The film was banned in Egypt on the grounds that it was historically inaccurate.