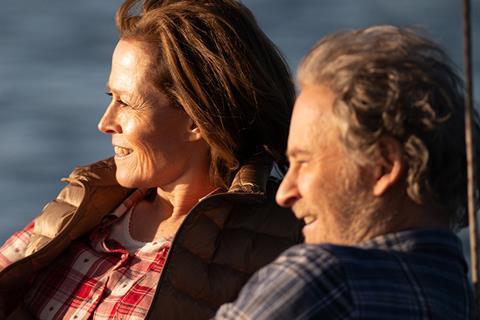 Lionsgate and Roadside Attractions have acquired North American rights from Amblin Partners to Toronto 2021 selection The Good House starring Sigourney Weaver and Kevin Kline.
The adaptation of Ann Leary's novel gets its US premiere at Tribeca Festival on Saturday (June 18) and Roadside Attractions plans an exclusive theatrical release on September 30.
Maya Forbes and Wally Wolodarsky directed and co-wrote the screenplay with Thomas Bezucha. The Good House follows a wry New England estate agent and descendant of the Salem witches whose life begins to unravel as she rekindles a romance with her old high school flame.
Weaver and Kline's starred opposite each other in 1993 drama Dave and 1997 drama The Ice Storm. Morena Baccarin, Rob Delaney, David Rasche, Rebecca Henderson, Molly Brown and Beverly D'Angelo round out the cast on The Good House.
Tribeca co-founder Jane Rosenthal produced with Berry Welsh and Aaron Ryder of FilmNation Entertainment. Executive producers are Erika Hampson, Steve Samuels, Christos V. Konstantakopoulos, Holly Bario, and Participant's Jeff Skoll and Robert Kessel.
Lionsgate brokered the deal with Amblin Partners, ICM Partners and UTA Independent on behalf of the filmmakers. Amblin Partners retains international distribution rights.