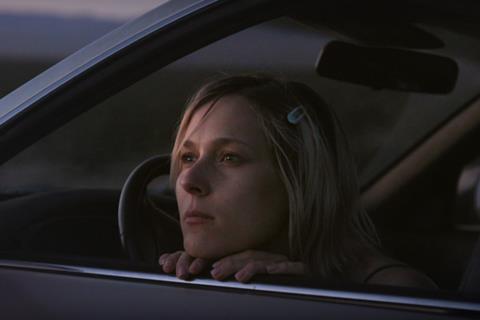 The Film Sales Company has bulked up its Tribeca Festival sales slate with worldwide rights to Roving Woman ahead of the world premiere on Monday evening (June 13).
Michal Chmielewski's feature directorial debut stars Lena Góra as Sarah, a woman who experiences an abrupt break-up, steals a car and embarks on a trip through the desert where she meets oddball characters. Along the way Sarah becomes fascinated by the identity of the car's owner.
The film was inspired by the disappearance of singer-songwriter Connie Converse in the 1970s and features Wim Wenders as executive producer. The cast includes John Hawkes, Chris Hanley, Brian McGuire, Ed Mattiuzzi, Crystal Rivers and Bear Badeaux.
Roving Woman premieres in Viewpoints on Monday evening and screens again on Wednesday. It is produced by Lena Gora.
Andrew Herwitz of The Film Sales Company commenced talks with buyers last week on a Tribeca roster which includes LIFT, There, There, and Liquor Store Dreams.