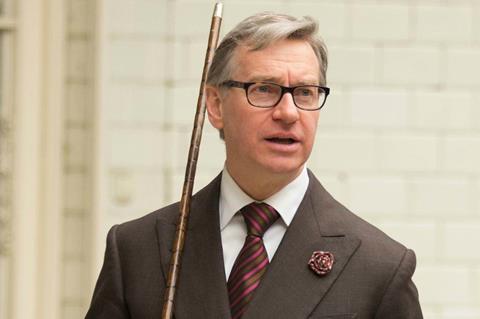 Lionsgate Television Group has signed multi-hyphenate Paul Feig and his producing partner Jessie Henderson to a first-look deal covering scripted and unscripted series and formats.
Feig, best known in the TV world as creator of Freaks And Geeks and director and co-executive producer of the US version of The Office, will work on projects through his Feigco Entertainment banner and join a creative roster at Lionsgate Television that already includes Kevin Hart, Jenji Kohan, Courtney Kemp, Matt Kunitz, Jeff Apploff, K P Anderson, Joel Silver and John Goldwyn.
After working mostly in the feature film world – as director of Bridesmaids and The Heat and writer-director of the Ghostbusters remake – Feig returned to television in 2015 with short lived sci-fi comedy series Other Space for Yahoo. He is currently working with Lionsgate as executive producer of Netflix unscripted half-hour comedy series The Joel McHale Show With Joel McHale.
As writer-director, Feig is currently in post-production on Lionsgate thriller A Simple Favor, set for release in September.
Feig said he was "delighted to have this opportunity to continue expanding my collaboration with the Lionsgate Television Group. I've worked with Kevin [Beggs, Lionsgate Television Group chairman] and his amazingly talented team since the days of Nurse Jackie [on which Feig was a director and co-executive producer], and Lionsgate has proven itself time and again to be a home for bold creative vision and ground-breaking original content. I can hardly wait for this next exciting chapter in our partnership."
Lionsgate executive vice-president and head of worldwide scripted television Chris Selak added: "Paul Feig is one of the most prolific and versatile talents in film and television today, and we're thrilled to continue growing our multifaceted relationship with him across our scripted television business. Paul epitomises the 'premium' in premium talent, and our collaborative, cross-divisional approach allows us to tap his creative brilliance across an ever-expanding array of platforms."