Indian drama was recently refused a release certificate in India due to its subject matter.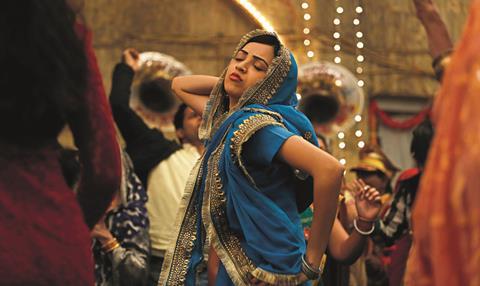 Alankrita Shrivastava's India-set drama Lipstick Under My Burkha has won the audience award at the 2017 Glasgow Film Festival, which closed last night (Feb 26).
The award, being presented for the third time, is the only prize handed out at the festival.
Scottish actor David Tennant presented the award at a ceremony that followed the event's closing night screening, the world premiere of Robert Mullan's Mad To Be Normal, which stars Tennant as Scottish psychiatrist RD Laing.
Lipstick Under My Burkha tells the story of four Indian women seeking more from life than docile domesticity. The film premiered at Tokyo International Film Festival in October last year.
Last week, the film was refused a certificate for release by Indian censors, effectively banning it from cinemas in India.
Shrivastava commented: "Right now, when the film has been refused certification for exhibition in India because it is a women-centric film with a female point of view, I think the award could not have been more timely.
"The fact that the people of Glasgow have loved the film is an affirmation of the relevance of the film across cultures and nations. It is an affirmation of the fact that women's stories need to be told, through the female point of view. This award gives me hope. It gives me courage. It makes me believe that as women, we must continue to tell our stories, undeterred by those who want to silence us."
Festival co-director Allan Hunter added: "You can always rely on the impeccable good taste of the Glasgow Film Festival audience and I am thrilled at their choice of Lipstick Under My Burkha as the winner of the 2017 Audience Award."