Roster includes Tell Me The Truth About Love [pictured] and The More You Ignore Me.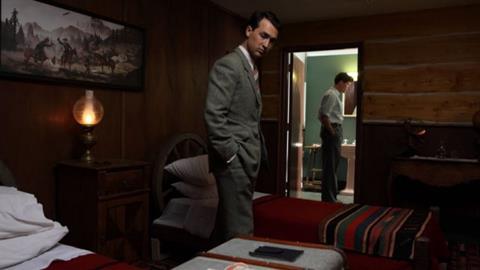 Producer Debbie Gray and real estate developer Julian Gleek have announce the initial slate on their fledgling Genesius Pictures Limited.
Robbie Little of The Little Film Company will handle sales on a number of the titles and has begun conversations with buyers here.
The roster includes Tell Me The Truth About Love, the story of composer Benjamin Britten's affair with Peter Pears. Gray is producing with Anne Beresford and Margaret Williams will direct James Northcote and James Norton.
The More You Ignore Me comes from comedienne Jo Brand, who wrote and will star, while Reg Traviss will direct The Ladykiller from Martina Cole's adaptation of the novel of the same name. Cole and Chris Whiteside produce.
Flush is a co-production with Robbie Little and Ellen Little of The Little Film Company adapted from the Virginia Woolf novel about Elizabeth Barrett and Robert Browning. Diarmuid Lawrence will direct and casting is underway for a late autumn shoot.
Amok is an adaptation of the Stefan Zweig novella to be directed by Valeria Sarmiento.
Gray is a former executive producer at ITV Studios who produced Northern Soul, which Little has been selling.
Gleek has served as executive producer on the upcoming Effie Gray starring Dakota Fanning and Emma Thompson.