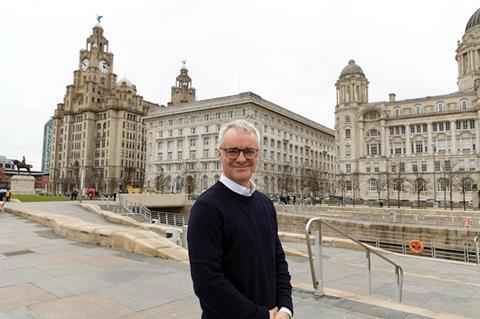 The Liverpool Film Office has launched its own production fund for feature films, TV drama, animation and comedy series shooting in the Liverpool city area.
Unveiled on the 30th anniversary of the Film Office, the fund is open now to local, national and international companies, and will typically invest up to 20% of a production's budget.
There is a £500,000 per project cap, and the investments can be combined with other public and private money as well as with the UK tax credits.
An initial £2 million capital for the fund has been provided by the Liverpool City Region Combined Authority through its Strategic Investment Fund, which aims to promote economic growth in the region.
According to the Film Office, the fund will prioritise projects 'with strong creative and commercial attachments' which can increase the on-screen profile of Liverpool and the city region. Applicants will also be encouraged to consider how their production could contributed to improved diversity and sustainability.
The Film Office has hired Chris Moll as fund advisor to manage the fund. Moll previously managed the development and production funds at Creative England, investing in productions including 45 Years and Notes On Blindness. His credits as an executive producer include Lady Macbeth and Apostasy.
He will generate deal flow and oversee the fund's investments as well as working with the Film Office team to provide a fully-integrated offer to support productions.
The news follows the deal agreed last year by Twickenham Studios for a £50m production facility at the Littlewoods building in the east of the city.
Productions to film in Liverpool in 2018 included Danny Boyle's Yesterday and BBC series War Of The Worlds.