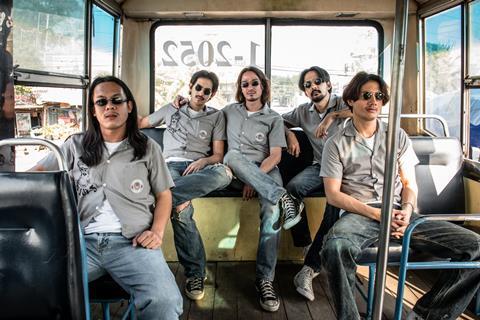 4Kings reigned at the Thai box office with the biggest opening weekend for a local film this year, taking in $1.56m (50m baht) over four days.
The high school gang film, which follows a group of teenagers who always resort to violence to settle disputes with rival gangs, opened top, beating new opener West Side Story and last weekend's box office champion Venom: Let There Be Carnage by a huge margin, according to local distributor M Pictures.
4Kings marks the first film produced by new production company Neramit Nang Film. It is the debut feature of Phuttipong Nakthong who has worked as an assistant director to Yuthlert Sippapak and produced by Thanawat Thampreechapong who has previously produced for Yuthlert.
The main cast includes Arak Amornsupasiri (Slice, Body 19), popular Thai singer Itkron Pungkiatrussamee and Thai rapper D Gerrard.
The opening weekend success of 4Kings is an encouraging sign for the Thai film industry, which has been hit hard by the pandemic. Thai cinemas were shut for five straight months this year until they were allowed to reopen in early October. Seating capacity has since increased from 50% to 75% on November 1.
The biggest local hits of the pandemic were local comedy E-Riam Sing, which opened last November and went on to gross over $6m, and Thai-Korean horror The Medium, which took $2.7m since late October and is still playing in cinemas.
4Kings is expected to rule the Thai box office until Spider-Man: No Way Home arrives on December 23.