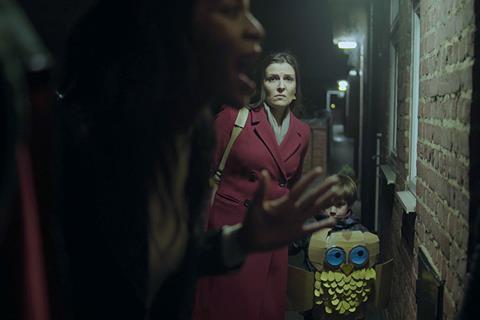 Vesela Kazakova and Mina Mileva's drama Cat In The Wall, which world-premiered at the Locarno Film Festival, has had its Spanish rights picked up by Surtsey Films.
Rome-based sales agent Coccinelle struck the deal on the English-language project, which was also in competition at this year's Sarajevo Film Festival.
The Bulgarian, UK and French co-production is inspired by true events. Set in a London council estate on the eve of Brexit, it revolves around a Bulgarian migrant family fighting their increasingly xenophobic working-class neighbours over the ownership of a cat.
The film is the narrative feature debut of Kazakova and Mileva, who are best known for politically charged documentaries The Beast Is Still Alive (2016) and Uncle Tony, Three Fools And The Secret Service (2014), which caused a huge controversy in Bulgaria.
It is produced by Bulgaria's Activist 38, with UK outfit Glasshead and France's Ici et Là Productions.
Coccinelle has also announced sales for two LGBT themed movies. Italian comedy romance Mom + Mom (produced by Nanni Moretti's longtime producer Angelo Barbagallo) and drama Drive Me Home (starring Gomorrah lead Marco D'Amore) will both be distributed in Germany, Austria and Switzerland by Pro-Fun Media GmbH.