Italian actor-director to receive Excellence Award.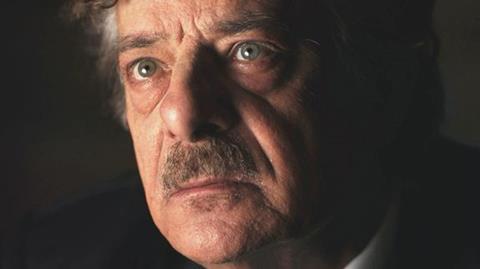 Italian actor and director Giancarlo Giannini is to attend the 67th Locarno Film Festival (Aug 6-16) as one of the guests of honour of the Titanus retrospective and will receive an Excellence Award Moët & Chandon.
Giannini will receive the honour on the Piazza Grande on Aug 12. As per Locarno tradition, the next day the Festival audience will have the opportunity to attend an "In Conversation" session with the actor at the Spazio Cinema (Forum).
A series of screenings will accompany this tribute. In addition to Non stuzzicate la zanzara and Indian Summer, screened as part of the Titanus retrospective, there will also be a screening of Rainer Werner Fassbinder's Lili Marleen (1981) in his honour.
An Excellence Award is also being presented to Juliette Binoche this year.
Previous recipients of the Excellence Award include Susan Sarandon, John Malkovich, Michel Piccoli, Toni Servillo, Isabelle Huppert, Gael García Bernal and, in 2013, Sir Christopher Lee and Victoria Abril.
Following his successes in the theatre, directed by Zeffirelli, and on television, Giannini made his film debut in 1965 in Gino Mangini's I criminali della metropoli.
In 1967 his talents as a singer and dancer led him to take on the "musicarello" genre, the Italian-style musical that was characteristic of the whole decade. The film was Non stuzzicate la zanzara directed by Lina Wertmüller, with Rita Pavone.
This Titanus production marked the start of a long association with the Roman filmmaker with whom he was to work on nine films altogether, including Seven Beauties, which earned Giannini an Oscar nomination in 1977.
Giannini featured in another two Titanus films: Stasera mi butto (Ettore Maria Fizzarotti, 1967), another musicarello, and Valerio Zurlini's Indian Summer (1972), alongside Alain Delon.
He went on to play a wide variety of roles and in a range of genres for such filmmakers as Luchino Visconti, Mario Monicelli, Dino Risi, Alberto Lattuada, Rainer Werner Fassbinder and Martin Scorsese.