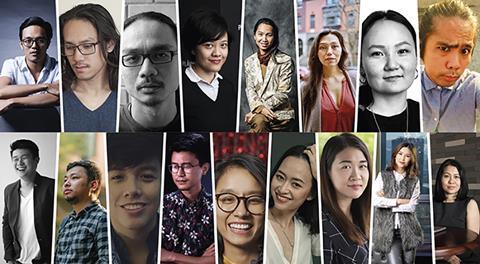 Award-winning Indonesian filmmaker Mouly Surya and Thai director Anucha Boonyawatana will be among the participants presenting new feature film projects at this year's edition of the Locarno Film Festival's Open Doors programme.
The 18-year-old initiative, aimed at discovering and supporting cinema from the global south and east, is in the second year of a three-year cycle devoted to the cinema of Southeast Asia and professionals operating in Laos, Cambodia, Thailand, Vietnam, Myanmar, Indonesia, Malaysia, the Philippines and Mongolia
This year's edition will welcome eight projects for its Open Door Hub component and nine emerging producers for its Lab event, aimed at nurturing producers at the beginning of their careers.
It will take place with the framework of the special Locarno 2020 – For The Future of Films programme, which Locarno is currently constructing to replace its physical 73rd edition which was cancelled due to the Covid-19 pandemic.
Surya is best known internationally for her drama Marlina The Murder In Four Acts, which premiered in Cannes Directors' Fortnight in 2017 and was Indonesia's Oscar submission for the 2019 edition.
She will present her fifth feature project This City Is A Battlefield, adapted from compatriot writer Mochtar Lubis' novel A Road With No End, set against the backdrop of the Indonesian revolution of the 1940s.
Thai transgender filmmaker Boonyawatana, who made waves with drama Malila: The Farewell Flower, will present new feature project The Godmothers.
The selection also includes New York-based Filipina filmmaker Isabel Sandoval's new feature project Tropical Gothic. It follows Lingua Franca, which premiered at Venice, Senorita and Apparition. Senorita screened in Locarno's Filmmakers of the Present competition in 2011.
Under this year's special format, the participants of both the Hub and Lab will meet online, during the first week of Locarno 2020, from August 5 to 11.
Sophie Bourdon, head of Open Doors and deputy head of Locarno Pro, emphasised the varied nature of the Hub projects, which span original stories, adaptations and for the first time animation this year.
"It brings together filmmakers who are in accordance with the festival's free and responsible spirit with the presentation of new full-length films of fiction and animation, an absolute first for Open Doors," she said, referring to Filippina filmmaker Avid Liongoren's project Zsa Zsa Vs The Amazonistas Of Planet X.
She noted that selection also includes a rising number of female professionals from the region who are involved in both direction and production, "who contribute significantly to the emergence of new talents, including in countries where the challenges are even more accentuated, such as Cambodia, Laos and Mongolia."
Locarno artistic director Lili Hinstin said Open Doors was a perfect fit for this year's Locarno 2020 – For The Future of Films iteration.
"In recent years, the Open Doors section has shown itself to be a formidable laboratory for exploring new avenues to support cinema from every latitude. Thanks to the projects created in each edition, the Locarno Film Festival has been able to tear down more or less visible distribution and cultural barriers, bringing to light new talents and allowing high-value films to be brought to completion," she said.
Hinstin added that the idea for The Films After Tomorrow competition, which Locarno has launched to support feature films stalled due to the Covid-19 pandemic as part of The Future of Films, had grown in part out of "valuable lessons provided by the experience of Open Doors"
Open Doors Hub Projects
Fruit Gathering, dir. Aung Phyoe (Myanmar, France, Czech Republic)
Inside the Yellow Cocoon Shell (Bên Trong Vỏ Kén Vàng), dir. Pham Thien An (Vietnam, Singapore, France)
The Godmothers, dir. Anucha Boonyawatana (Thailand, US)
This City is a Battlefield (Perang Kota), dir. Mouly Surya (Indonesia)
Tropical Gothic, dir. Isabel Sandoval (Philippines)
Oasis of Now, dir. Chee Sum Chia (Malaysia)
Ze, dir. Lkhagvadulam Purev-Ochir (Mongolia, France)
Zsa Zsa Zatumnah vs the Amazonistas of Planet X, dir. Avid Liongoren (Philippines, France)
Open Doors Lab
Darung Mony, Studio4 , Cambodia
Lomorpich Rithy, PlerngKob , Cambodia
Vannaphone Sitthirath, Lao New Wave Cinema Productions, Laos  
Choo Mun Bel, Sixtymac Production , Malaysia
Lamin Oo, Tagu Films, Myanmar 
Uran Sainbileg, IFI Production , Mongolia 
Supatcha Thipsena, Mobile Lab Project , Thailand
Kyle Nieva, Screen Asia , Philippines
Nguyen Luong Hang, EAST Films , Vietnam