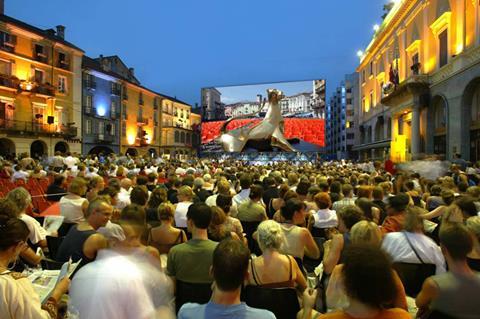 Siew Hua Yeo's second feature A Land Imagined has become the first film from Singapore to take home the top honour of the Golden Leopard in the history of the Locarno Festival.
The Singapore-France-Netherlands co-production, which received backing from Rotterdam's Hubert Bals Fund and CNC's World Cinema Fund, follows a police investigator who must find a missing migrant in industrial Singapore.
The International Competition jury headed by Chinese filmmaker Jia Zhang-Ke awarded the special jury prize to Yolande Zauberman's documentary M, while the Leopard for best direction went to Chilean filmmaker Dominga Sotomayor for her third feature Too Late To Die Young about three children preparing for New Year's Eve in 1990.
Romania's Andra Guti received the best actress Leopard for her performance as a buoyant and impertinent redhead teenager who discovers that she is pregnant in Radu Muntean's Alice T., with Ki Joobong taking home the best actor Leopard for his role in Hong Sang-soo's Hotel By The River. South Korean filmmaker Hong won the Golden Leopard in 2015 for Right Now, Wrong Then.
Speaking of this year's award-winning films, Locarno's outgoing artistic director Carlo Chatrian observed that "with 12 award-winning women – including two Swiss directors – out of 25 awards, the 71st edition confirmed that Locarno is a festival where one plans the future".
The festival's audience award was presented at the closing ceremony to Spike Lee's BlacKkKlansman ahead of the 71st edition's closing film I Feel Good by Benoît Delépine and Gustave Kervern.
Further prizes
The juries for the Fipresci International Film Critics Prize and the Ecumenical Prize selected the same film: Cagla Zencirci and Guillaume Giovanetti's third feature Sibel, which played in the main Competition. The Ecumenical jury also bestowed special mentions on the Golden Leopard winner A Land Imagined and Kent Jones' Tribeca winner Diane.
Matthieu Bareyre's Young & Alive (L'Époque) was awarded the Europa Cinemas Label, chosen by four member exhibitors from 15 titles that screened in the International Competition and Filmmakers of the Present Competition.
However, Eurimages' Audentia Award to promote greater gender quality in the European film industry was notably absent from the line-up of award-winners this year. Locarno had only kicked off the collaboration with the Council of Europe fund at last year's edition; the non-appearance of the award this year appears an odd omission in light of Locarno becoming only the second 'A' festival after Cannes to commit to a pledge for parity and inclusion in its programming with great fanfare last weekend.
The list of winners are as follows:
International Competition
Golden Leopard – A Land Imagined by Yeo Siew Hua, Singapore-France-Netherlands
Special Jury Prize – M by Yolande Zauberman, France
Leopard for Best Direction –Too Late to Die Young by Dominga Sotomayor, Chile-Brazil-Argentina-Netherlands-Qatar
Leopard for Best Actress – Andra Guți for Alice T. by Radu Muntean, Romania-France-Sweden
Leopard for Best Actor – KI Joobong for Hotel By The River by Hong Sang-soo, South Korea
Special Mention – Ray & Liz by Richard Billingham, UK
Filmmakers of the Present Competition
Golden Leopard for the best film – Chaos by Sara Fattahi, Austria-Syria-Lebanon-Qatar
Prize for the Best Emerging Director – Dead Horse Nebula by Tarık Aktaş, Turkey
Special Jury Prize – Closing Time by Nicole Vögele, Switzerland-Germany
Special Mentions – Fausto by Andrea Bussmann, Mexico-Canada; Rose, character of Young & Alive by Matthieu Bareyre, France
Signs of Life Competition
Signs of Life Award ELECTRONIC-ART.FOUNDATION to the Best Film – The Fragile House by LIN Zi, China
Fundación Casa Wabi – Mantarraya Award – Le Discours D'Acceptation Glorieux De Nicolas Chauvin by Benjamin Crotty, France
First Feature Competition
First Feature Award (Prize for Best First Feature) – All Good by Eva Trobisch, Germany
Swatch Art Peace Hotel Award – Acid Forest by Rugilė Barzdžiukaitė, Lithuania
Special Mention – Erased, Ascent Of The Invisible by Ghassan Halwani, Lebanon
Leopards of Tomorrow - International Competition
Pardino d'oro for the Best International Short Film – D'Un Chateau L'Autre by Emmanuel Marre, Belgium-France
Pardino d'argento – Heart Of Hunger by Bernardo Zanotta, Netherlands
Pardi di domani Best Direction Prize – El Laberinto by Laura Huertas Millán, France-Columbia-US
Medien Patent Verwaltung AG Award – Je Sors Acheter Des Cigarettes by Osman Cerfon, France
Special Mention – La Maxima Longitud De Un Puente by Simón Vélez, Columbia-Argentina
Leopard of Tomorrow - National Competition
Pardino d'oro for the Best Swiss Short Film – Los Que Desean by Elena López Riera, Switzerland-Spain (Locarno Short Film Nominee For The European Film Awards 2018)
Pardino d'argento Swiss Life – Abigail by Magdalena Froger, Switzerland
Best Swiss Newcomer Award – Ici Le Chemin Des Anes by Lou Rambert Preiss, Switzerland
Prix du Public (Audience Award) – BlackKkKlansman by Spike Lee, US
Piazza Grande Award – With The Wind by Bettina Oberli, Switzerland-France
Other Awards
Ecumenical Jury Prize – Sibel by Cagla Zencirci and Guillaume Giovanetti, France-Germany-Luxembourg-Turkey
Special Mentions – A Land Imagined by Yeo Siew Hua, Singapore-France-Netherlands; Diane by Kent Jones, US
FIPRESCI Prize – Sibel by Cagla Zencirci and Guillaume Giovanetti, France-Germany-Luxembourg-Turkey
Europa Cinemas Label – Young & Alive by Matthieu Bareyre, France