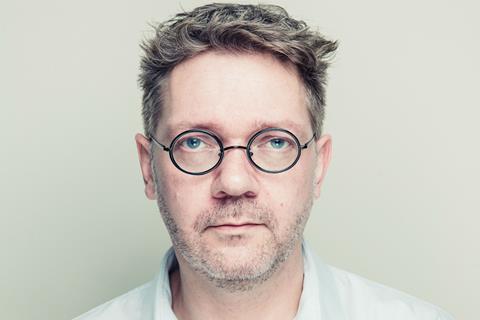 The London Film School (LFS) has appointed Icelandic director Gisli Snaer as its permanent director.
Snaer has been in the role of acting director and chief executive officer since mid-2017, having originally joined the school in 2016 as head of studies.
He replaces Jane Roscoe who left her post in July 2017, after three years in the role, to join the University of West of England.
Snaer previously ran the Puttnam School of Film, LASALLE College of the Arts in Singapore. He is a graduate of La Fémis in Paris.
Commenting on his appointment, Snaer said: "I am tremendously honoured to be appointed and delighted to lead the superb team of the UK's first film school. LFS benefits from a diverse filmmaking community with an international reputation.
"The school has always been proud of its students and wants to play a more significant part in the UK with support from industry and government. I look forward to building on this as LFS develops, working with staff and students to achieve further success regionally, nationally and internationally."
Greg Dyke, chair of London Film School's board of governors, added: "I am delighted that Gisli has taken on the role of director of the London Film School. He is an outstanding filmmaker and teacher and has done a great job in the 10 months he has been acting director of the School. This is an exciting time of change for the School and Gisli is the ideal person to lead that change."
Alumni of the LFS include seven-time Oscar nominee Mike Leigh, Michael Mann, Ann Hui and Duncan Jones.