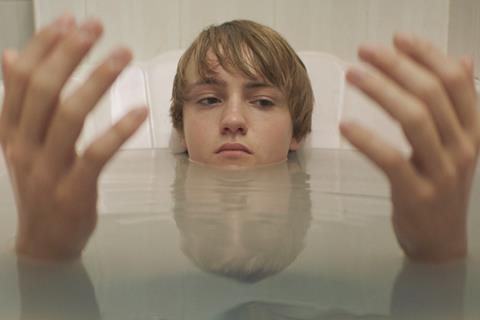 International buyers gave a mixed response to this year's London Screenings, which closed with a 15th anniversary reception at BFI Southbank on Wednesday night (June 20).
Organised by Film London, the three-day event brings some 150-160 international buyers and festival programmers to London to watch a selection of films screened by UK sales agents.
Erik Engelen, the head of the Benelux arm of Splendid Films, said the event provided buyers with the opportunity "to screen five or six movies that otherwise, be it in Cannes or Toronto, you would not go and see because they are simply too small."
He said he also liked the chance the event gave him to talk about upcoming projects. " [The event] is useful. I like the fact it is at the BFI…there is a need for it."
"A few days focused on only a handful of companies is helpful," agreed Nora Median, managing director of Indonesian distribution outfit, Moxiemotion, who attended for the first time.
"I like this kind of event more than the bigger markets," Median explained. "It is a good event for me, in a much more intimate setting, more relaxed and personal. We get to spend more time with the sellers during meetings and during the hospitality events."
However, some attendees were underwhelmed by the selection.
"There were very few films that caught my attention," said one leading European buyer. "There was nothing that we would consider for acquisition in either of our territories."
"The problem with the movies I saw is that [while] they're actually well made and have talent attached, they are sometimes made without an audience in mind," the same buyer went on to suggest.
"They do not stand out in today's very competitive arthouse market. That is not only a problem with British movies. We have the same problem with French movies and there is the same problem with German and Italian movies."
Hot projects
Among the titles generating interest from acquisition executives were Paul Hyett's sci-fi thriller Peripheral, starring Hannah Arterton, from AMP; Andrew Hulme's second feature The Devil Outside (which receives its official world premiere in Edinburgh on Friday, June 22) from Protagonist; Tom Beard's Two For Joy, starring Samantha Morton and Billie Piper, and produced by Emma Comley and Sadie Frost, from Goldfinch (also a making its world premiere in Edinburgh this week); James Cook's comedy horror Why Hide? from Devilworks; and contemporary western Little Woods, starring Lily James, from Independent Film Sales.
Further titles mentioned favourably by buyers included documentary Under The Wire from Dogwoof and produced by A&E IndieFilms, which recently premiered at Sheffield, and Surviving Christmas, the new feature from Fatal Attraction writer James Dearden, which is being sold by Metro International.
UK sales agents were in a generally upbeat mood about an event that delivers international buyers to their doorstep.
"We have been attending for a few years and it is a really vital market for us," said Samantha Richardson of boutique genre label, Devilworks.
She reported a packed screening of Why Hide?, with festival programmers and buyers from Europe, Asia and the UK all in attendance. Devilworks was also pre-selling new US thriller, Strange Nature, from writer-director Jim Ojala.
"The calibre of distributors is high," agreed Tim Grohne, president, international and production at Carnaby. The company said it had continuing strong buyer interest in the thriller, The Boat, following a raft of Cannes-driven deals announced on the project earlier in the month.
Relatively few US buyers were in town but Brett Marottoli, head of programme acquisitions for Starz came for the first time and representatives from the London offices of the US studios were in attendance.
Private screenings
It is understood that several of the bigger international companies including Amazon Studios and FilmNation, as well as some UK sales agencies, are holding additional private screenings in London for buyers in town for Film London's event this week.
Helena Mackenzie, Film London's head of inward investment and business development, said it was "very disappointing" some UK sellers were holding their own screenings "off site". She pointed out companies including Global Road and Embankment were able to hold private, invitation-only screenings under the umbrella of the London Screenings this year.
She said last year's event generated around $6m in eventual sales activity and it is hoped this year's edition will match that figure.