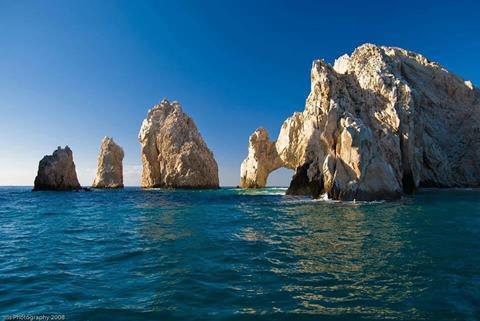 The board of directors of the Los Cabos International Film Festival has named Alejandra Paulín executive director and Maru Garzón artistic director.
Festival president Eduardo Sánchez Navarro and president of Los Cabos Arte y Cultura A.C. Alfonso Pasquel made the announcement on Thursday (April 26).
"We trust in the experience of Alejandra and Maru, who have actively participated in the production of the festival since its origin and are key pieces to our structure," Pasquel said.
"Both of them know the project in all its dimensions, and we are sure that this co-direction, along with the board directors of the festival, will continue to promote the strengthening of this film project framed by the unique scenarios that Los Cabos offer."
Paulín previously served as Los Cabos' general coordinator of the festival, while Garzón currently serves as programming director.
"I deeply appreciate the trust that the board has placed in us," Paulín said. "The successful idea of having, since the beginning, the cinematography of North America in a single showcase, has made us an incomparable project, a widely recognised business platform for the national and international film industry. It is a great pleasure to continue to support the strengthening of our cinema in such a wonderful space of our country."
Garzón added: "I feel honoured to participate in a project that offers a unique space on the American continent to facilitate dialogue as well as cultural and commercial exchange of the North American film industry with the rest of the world. Being able to do this from Mexico – where the creative talent and the stories to tell are inexhaustible­ – fills me with genuine pride and represents a pleasant responsibility."