Lost In Hong Kong has become the fastest local film to make $100m at the box office.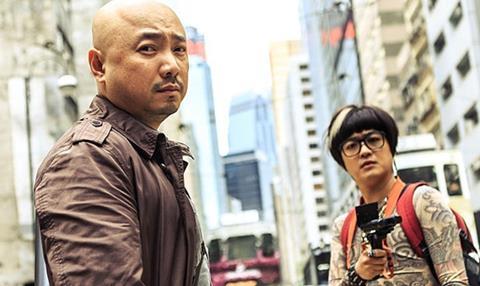 Chinese actor-turned-director Xu Zheng's latest madcap adventure from the Lost series with Xu opposite Vicki Zhao this time, opened on September 25 and amassed $106.8m in its three-day weekend, smashing numerous box office records along the way.
Distributed by Enlight Beijing Pictures, Lost In Hong Kong earned $32m on its first day alone, making it the biggest opening day for a Chinese film and the third biggest opening overall in China behind Furious 7 and Avengers: Age of Ultron.
It is widely expected to surpass Xu's Lost In Thailand which was once the biggest local film with $208m before Monster Hunt surpassed that figure this month, but whether it can top Monster Hunt remains to be seen with stiff competition in the week ahead.
Trailing far behind were Hollywood holdovers Mission: Impossible – Rogue Nation and Minions, which came in second on $11.4m for a cumulative tally of $131.9m after 20 days and third on $8.9m for $59.3m after 15 days, respectively. Pixels fell to sixth place on $3.2m for a $15.4m running total after 13 days.
In fourth place was Chinese-Korean co-production The Third Way Of Love, which debuted with $7.5m after three days. It is directed by John H Lee and features Chinese actress Liu Yifei and Korean actor Song Seung-heon in his first Chinese film. Based on a Chinese online novel, the story tells of the complicated relationship between a rich young man and two sisters.
South Korean blockbuster Assassination slipped to seventh place with $2.8m for $6.7m after 11 days, while new release The Mirror 3D opened in ninth with $890,000 after three days. The latter is an omnibus thriller directed by Danny Pang from Hong Kong, Kim Seong-ho from South Korea and Pakphum Wongjinda from Thailand.
Three titles have cracked the top 10 based on previews only. Leading the pack was Lu Chuan's Chronicles Of The Ghostly Tribe, which came in fifth with $3.2m. Goodbye Mr Loser, directed by Yan Fei and Peng Damo, took eighth place with $1.7m for $1.7m, while Andy Lau starrer Saving Mr Wu rounded up the chart with $870,000 for $2.1m.
These three titles are due to open on September 30 before the week-long National Day holidays kick off on October 1, setting up a highly competitive week ahead.