Lee Soo-youn's mystery thriller stars Cho Jin-woong, Kim Dae-myung and Shin Gu.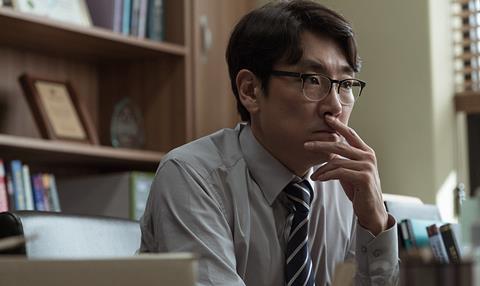 South Korea's Lotte Entertainment has pre-sold thriller mystery Bluebeard to WellGo USA for North America and New Select for Japan
The film has also gone to Hong Kong and Macau (My Way Film Company) and the Philippines (Viva Communications).
Directed by Lee Soo-youn, Bluebeard stars Cho Jin-woong (The Handmaiden, Assassination), Kim Dae-myung (The Last Princess) and Shin Gu, who stars in Korean drama series Dear My Friends. Lee made her feature debut with horror mystery thriller Uninvited, starring Gianna Jun, in 2003.
Cho plays a doctor who, after sedating his landlord before a check-up, hears the old man start to make a convincing murder confession. When a young woman's severed head is found at a butcher shop run by the same landlord's son, the doctor begins to suspect that the father and son are serial killers.
The film has been invited to the upcoming Brussels International Fantastic Film Festival (BIFFF), Udine Far East Film Festival and the Hawaii International Film Festival's spring showcase.
BIFFF programme director and vice president Freddy Bozzo lauded Bluebeard as "well-directed…with great suspense." The film is scheduled for release tomorrow (March 1) in Korea.